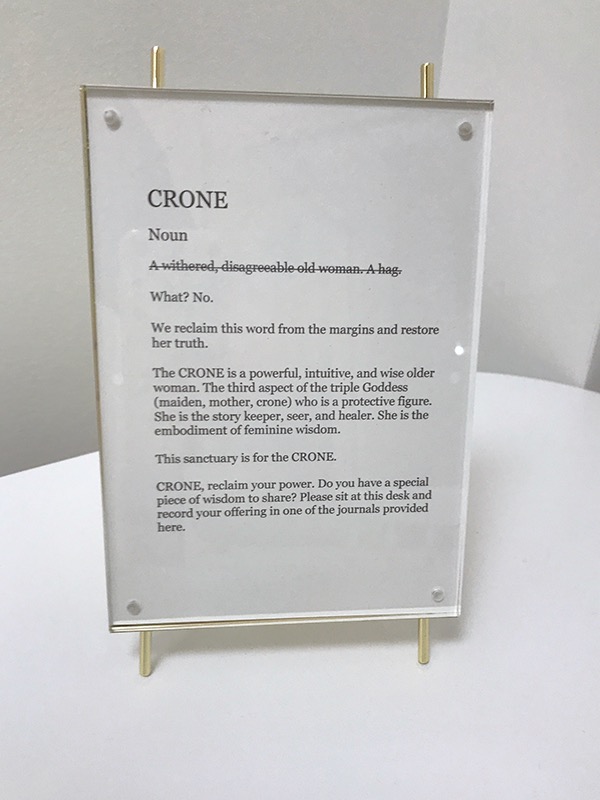 Box of Choices (invented magic), mixed media, 2013
Sweetheart, fear not, for you have choices. 
To choose you must weigh your options. 
Write down your options, A and B with the pencil of truth. 
Place them inside the box of choices in the lettered compartments.
Inside the box you will find the weight of decision. 
It is a small ruby captured in a vial to give you clarity and wisdom, 
repel evil, and take you home (there is no place like this). 
The ruby is bound to a teardrop of lead to ground you. 
At sundown, place the weight of decision in the compartment
with the option you are most compelled towards. 
Close the box and go to sleep envisioning your choice. 
You will awaken ready to take action.