Project Context's goal is to make in-person collaboration and content reviews more effective via instant natural file sharing, direct access to content repositories and seamless integration across multiple larger and mobile connected screens.
"We looked at the idea pretty broadly in the beginning. One idea was that you could draw or paint in the room, on a much larger scale.

The idea came from a painting I saw when I was younger. Motherwell's, "Elegy to the Spanish Republic" is a huge abstract painting. When I first saw the painting I wondered how the artist could paint on such a large scale and what kind of tool it would require to reach that far. The original concept allowed you to sweep your hands in the air and stomp your feet to interact with the screens. This idea had us thinking about interacting on a larger scale."
 — Michael Gough VP of Experience Design at Adobe.
"Painting and drawing at a large scale changes the tools and the way the tools are used.
Full body interactions for instance become a natural way to control the tools and interact with large surfaces. The Dutch Calligraffiti artist Niels Meulman defines his own ways of using unconventional painting tools, like a broom, and talks about drawing with the hand, wrist, arm and body depending on the size of the creation."
 — Remon Tijssen  Principal Designer at Adobe XD
"The idea to target magazine publication at first came from the documentary The September Issue.

That month's issue of Vogue Fashion Magazine is the most important issue, globally, in fashion. In the documentary they show a collaboration room where they tack their print outs and photos to a wall so they can edit the magazine. It is a very analog way of seeing all their work."
— Remon Tijssen Principal Designer at Adobe XD
"The wonderful thing about Project Context is that it takes the best of what we do in the analog world and recreates it digitally."


 
— Claudia de Almeida Design Director at Wired 
"I can't tell you how excited we are about Context and the creative liberties it is going to provide us"
— Scott Dadich Editor in Chief at Wired Magazine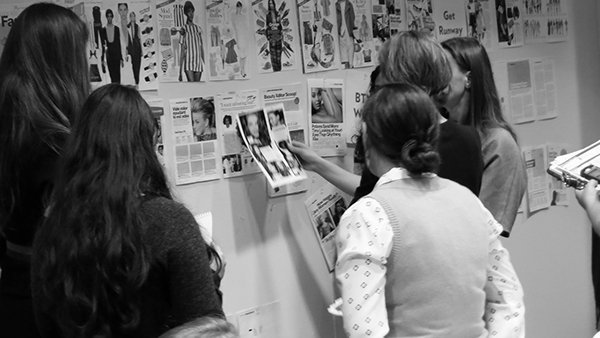 "In prototyping the software for the room, we made the behavior of the interactions a key part of the experience.

Everything should look and feel natural, very responsive and seamless so it feels more physical than digital."
— Remon Tijssen Principal Designer at Adobe XD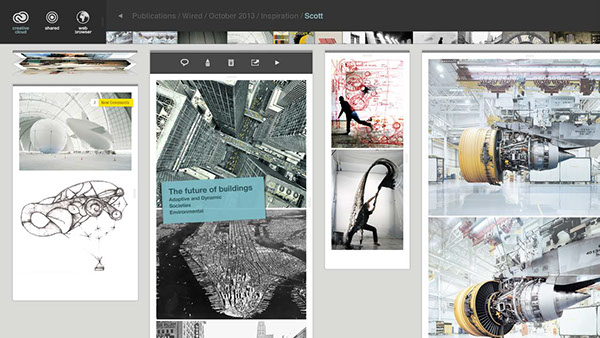 "A layout of super scaleable vertical columns, called containers are at the core of project Context to help people organize, visualize and review content.

 These containers carry their own functionalities (in contrast to global functionalities) and can be displayed and used on a phone, multiple connected large displays, or everything in between."
— Remon Tijssen Principal Designer at Adobe XD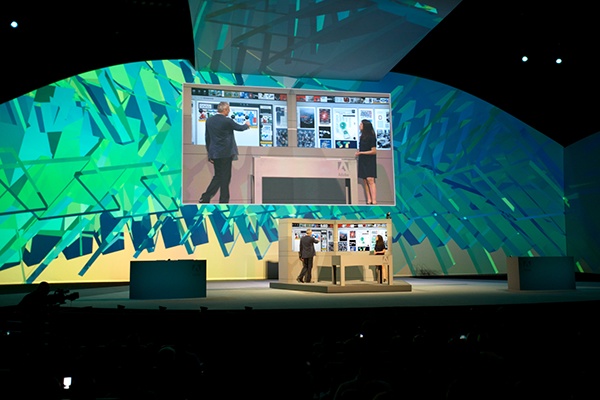 To learn more about Project Context
http://tv.adobe.com/watch/max-2013/a-year-before-the-max-keynote-envisioning-the-context-project/