The Invention of Modern Graphic Design in Italy
Professional Assignment part of the MA Book Design at the University of Reading, under Simon Esterson's supervision.
The brief I had to follow was to design a book starting from an article about Italian designer Bruno Munari, soon to appear in Eye Magazine. 
I have been given the text of the article, by Alessandro Colizzi, and some images that accompanied it. I then had to find more material to work with 
and provide the design for a whole book.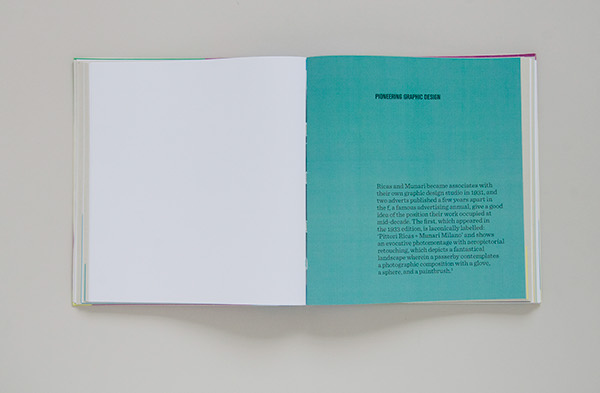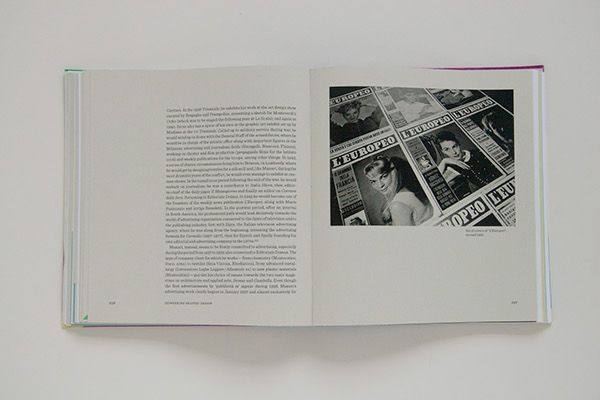 Coloured paper is wrapped around the text signatures of the book, recalling Bruno Munari's unreadable books and love for materials