Norton was looking for strategic partnerships with iconic brands known for their fanatical followers. But these partnerships also had to make sense when it comes to the Norton product. So they started with arguably the most recognizable sports franchise in history – The New York Yankees. The classic Norton Internet Security software product was re-skinned to have a Yankees-themed look, including backgrounds, icons and packaging. I was tasked with designing several pieces to spread the word, including a landing page, web banners, print ads, brochures, direct mail, packaging, signage, scoreboard graphics and Jumbo-tron animations that ran during home games in Yankees Stadium.

Web banner: Just in case you're not a fan, the Yankees
don't
fear the Mets—at all.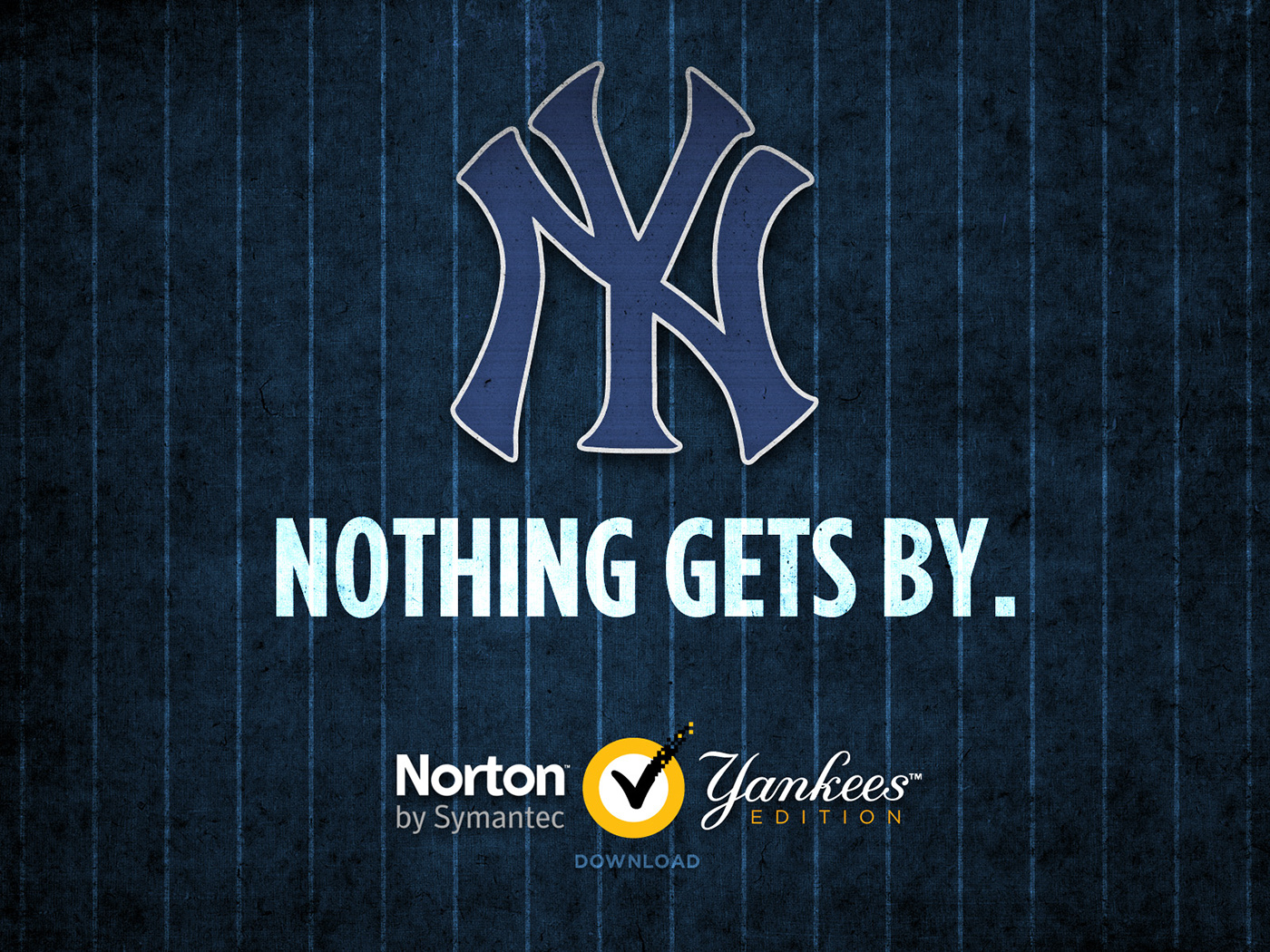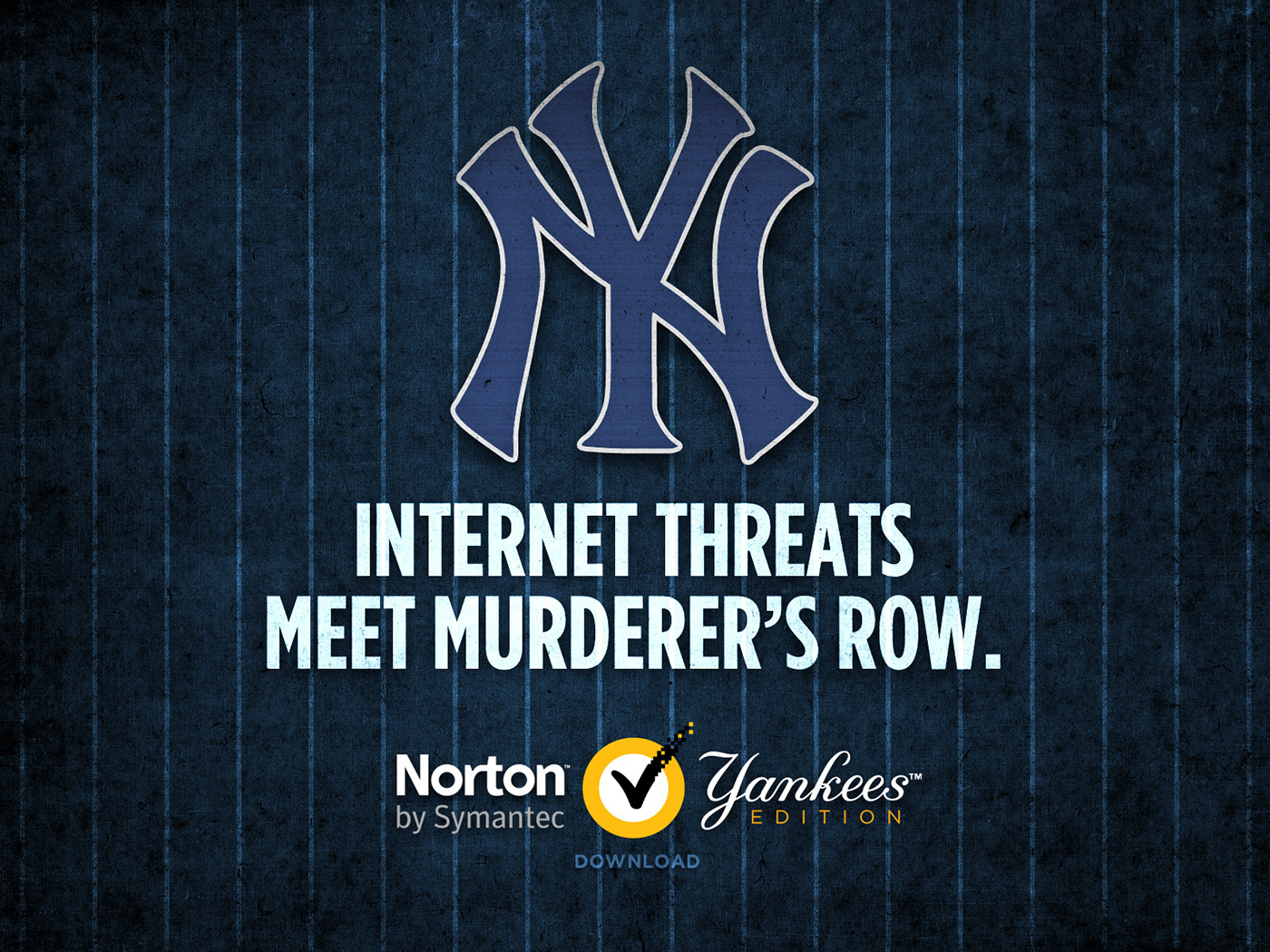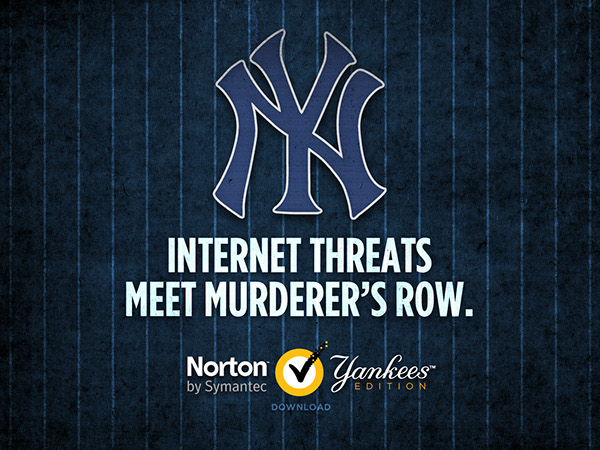 Web banner: Another inside joke that die hard Yankee fans get immediately – Murderer's Row was the nickname given to the first six hitters of the fabled 1927 batting lineup featuring Babe Ruth, Lou Gehrig and other heavy hitters.

Landing page where the product could be purchased. Customer's could also enter a sweepstakes to attend Yankees batting practice and receive a promo code for 20% off merch in the Yankees.com store.
Yankees.com Page Takeover
Animated scoreboard graphics.