Quick sketch of the first character (characterS in this case)
SECOND ROUND
Quick sketch of the second character from Stefano!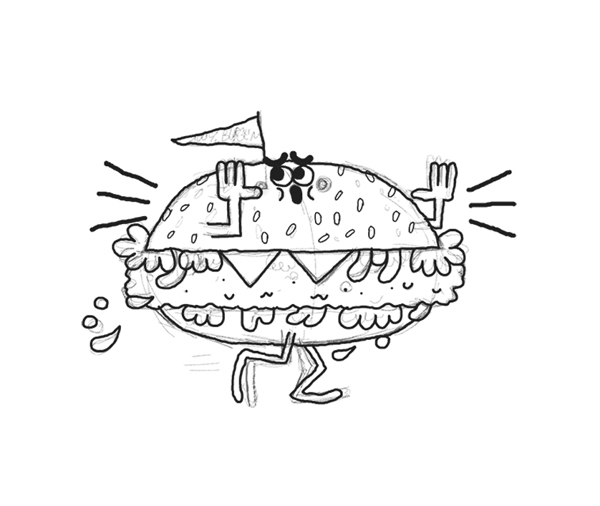 We had to put the two characters togheter to create the final artwork.
As you can see we focused our work on the food and particularly on the funny idea of a lot of vegetables ready to attack a "poor" hamburger!
That's the final result: VEGETARIAN vs CARNIVOROUS!