Insight:
We examined (and experienced) the behaviour of running up and down station platforms, peering into windows, trying to find spare seats.
So?
We designed an app to alleviate this concern for frustrated commuters. The app will tell passengers in advance which seats are free and which are taken. 
Tired of running up the platform and peering into the train to search for seats? If you're a commuter, or if you've ever spent a long journey standing by the doors, then the answer is almost certainly yes. We came up with an idea that gives South West Trains the opportunity to quell this issue.
Coupled with low-cost weight sensors in each train seat, we've come up with the Station Mate app. Station Mate will give travellers a view of their train allowing them to see which seats are available and which have been taken before it arrives. This will give them the opportunity to position themselves at the optimal place on the platform (or, if they're at Waterloo, to walk to the right carriage). The app will also show the location of toilets, Bicycle spaces, quiet zones, first class carriages, etc.
- A countdown until the train leaves so you know how long you have to find a seat.
- Final destination is made clear so you know which train you need to get on.
- Estimated arrival time at your destination (usually unavailable to you unless you ask the guard).
- List of stops before and after your destination.
"You should send this to South West Trains"
- Anders Stake, Wieden + Kennedy
"A handy feature for commuters and lesiure travellers to have at there finger tips"
- Garry Hunnam, South West Trains
increases marketing opporuntities"
- Garry Hunnam, South West Trains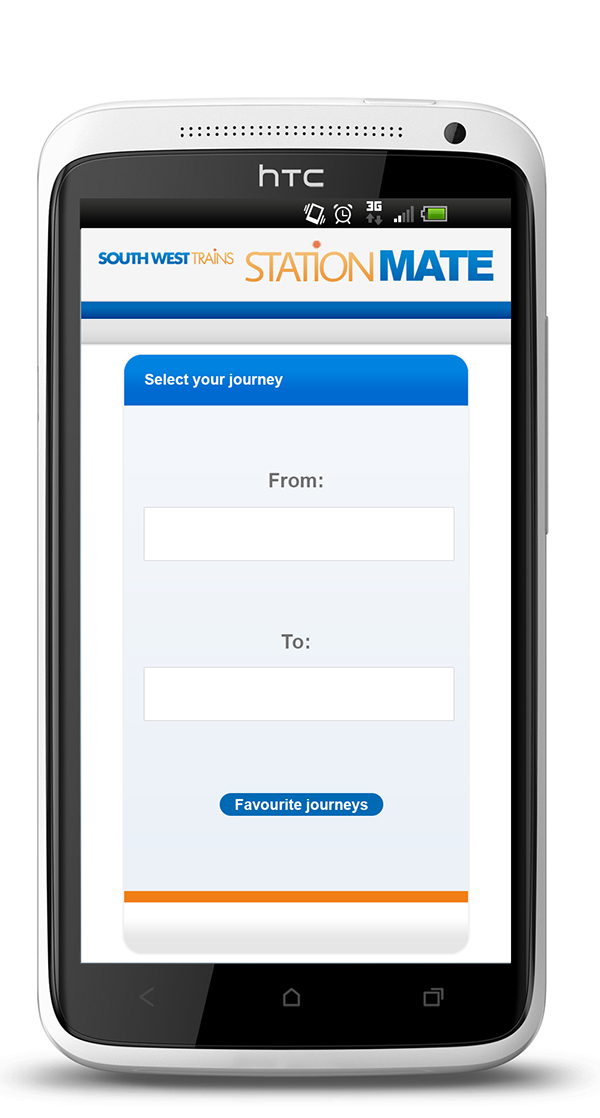 "This should offer [customers]
- Garry Hunnam, South West Trains
"Worth speaking to National Rail Enquries which could be intrested in your ideas too."
- Garry Hunnam, South West Trains