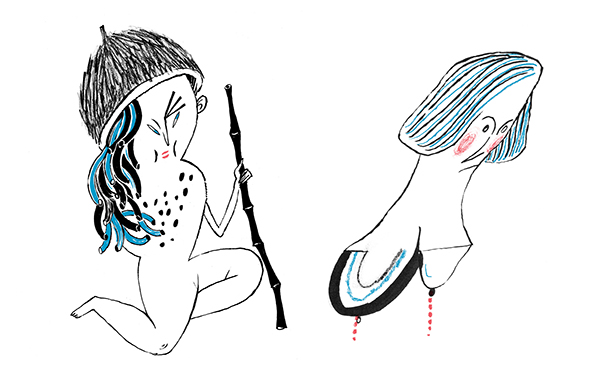 The GBH agency in London created a character called Miss Kō for
an asian fusion restaurant in paris that also boasts an interior by philippe starck. located in the heart of paris, miss kō is not just a restaurant; 
it's a crazy place where street food, cocktails, art, and music meet to create a unique culinary experience. The inspiration was a tiny scene from "Blade Runner"

The miss kō identity is an eclectic mix of things taken from miss kō's world... 
the cocktail menu is her private sketchbook, each cocktail is depicted as a crazy asian character 
and named after one of miss ko's friends (ginza boy, madame keiko, li mon li, crazy mofo).