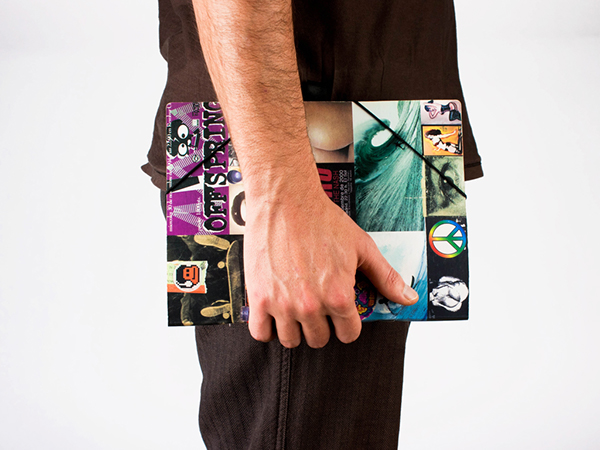 The Club de Creativos (Spanish Creative Club) called to give me the opportunity to design a book collecting all the Club members' reflections on the theme "Is it great to be young?" (In the Spanish advertising market) My work consisted on compiling them and designing the book. However, I followed an old habit: wanting to add ideas to everything, so with the theme given, I instantly rejuvenated 15 years. The book ended up looking like a teenage folder, which transported you right to those years, and the reflections in the book became the notes. Blessed call.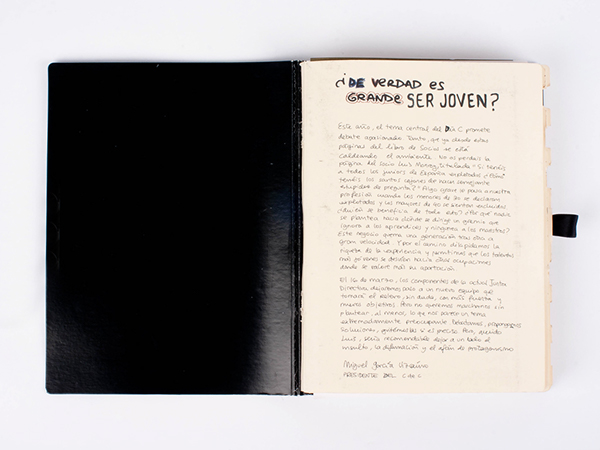 Intro:
"Really, Is it great to be young? This year, the main theme of The day C promises a passionate debate. 
(The Day C is a day that the Spanish Creative Club organizes advertising events, conferences, debates and also give the awards to the best creative works in this industry) 
So much, that already from these pages we are warming the atmosphere. Don't miss the partner Luis Monroy page titled: "If you have all the Spainish juniors creatives exploited… How can you can do such a silly question? 
(referring to the title of the book: "Is it great to be young?" in the Spanish advertising market)
 Something serious happens in our profession when 30-year-old creatives declared to be exploited and over 40-year-old declared to be excluded. Who benefits from all this? Why anyone asks where is going a guild that ignores apprentices and masters? This business burns one generation after another at high speed, and along the way, we waste the wealth of experience and allow that younger talent divert to other occupations where their contibution is more valued. On March 16, the components of the current Board of Directors will let step a new team to take the relay with more force and new objectives. But we don't want to say goodbye without considering at least what we think an extremely worrying situation. Let's discuss, let's propose solutions…" M. García. President of the Spanish Creative Club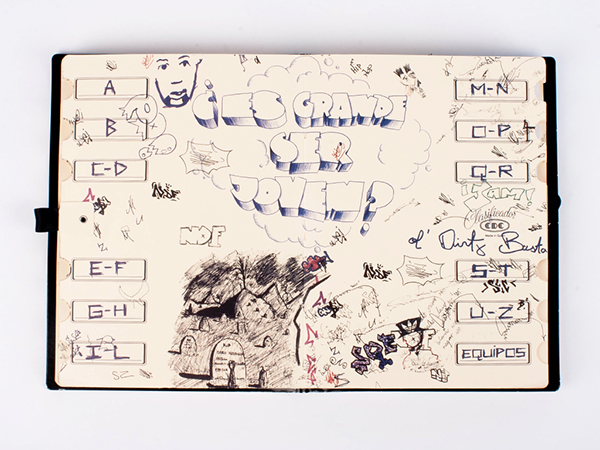 Title: Is great to be young?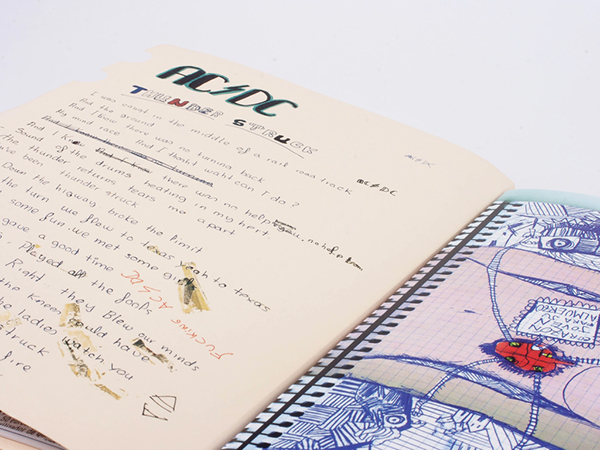 AWARDS: Merit Award. Daniel Gil Awards 2007.
 The Daniel Gil Award for book design are convened to highlight and reward the designs of the best works published in any of the official languages of the Spanish State, or in Portuguese