The parametric façade designed for the winning project of the Moscow City 'Imperia Tower' second stage architectural competition.
Façade design: Eduard Haiman
Leadings of building design: Valdimir Garanin, Yuliy Borisov /

UNK Projec

t
Building was divided in two parts. ne of these parts was intended to be covered with parametric façade. The façade consists of special cells which make lacy coat for glass volume. Opening of the cells is designed to be related with the necessary functions of the building.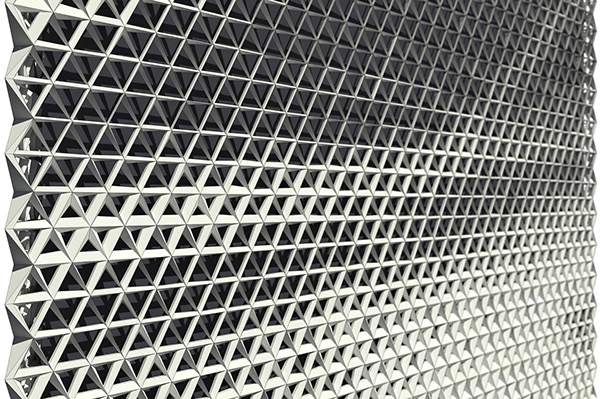 Branches of parametric models