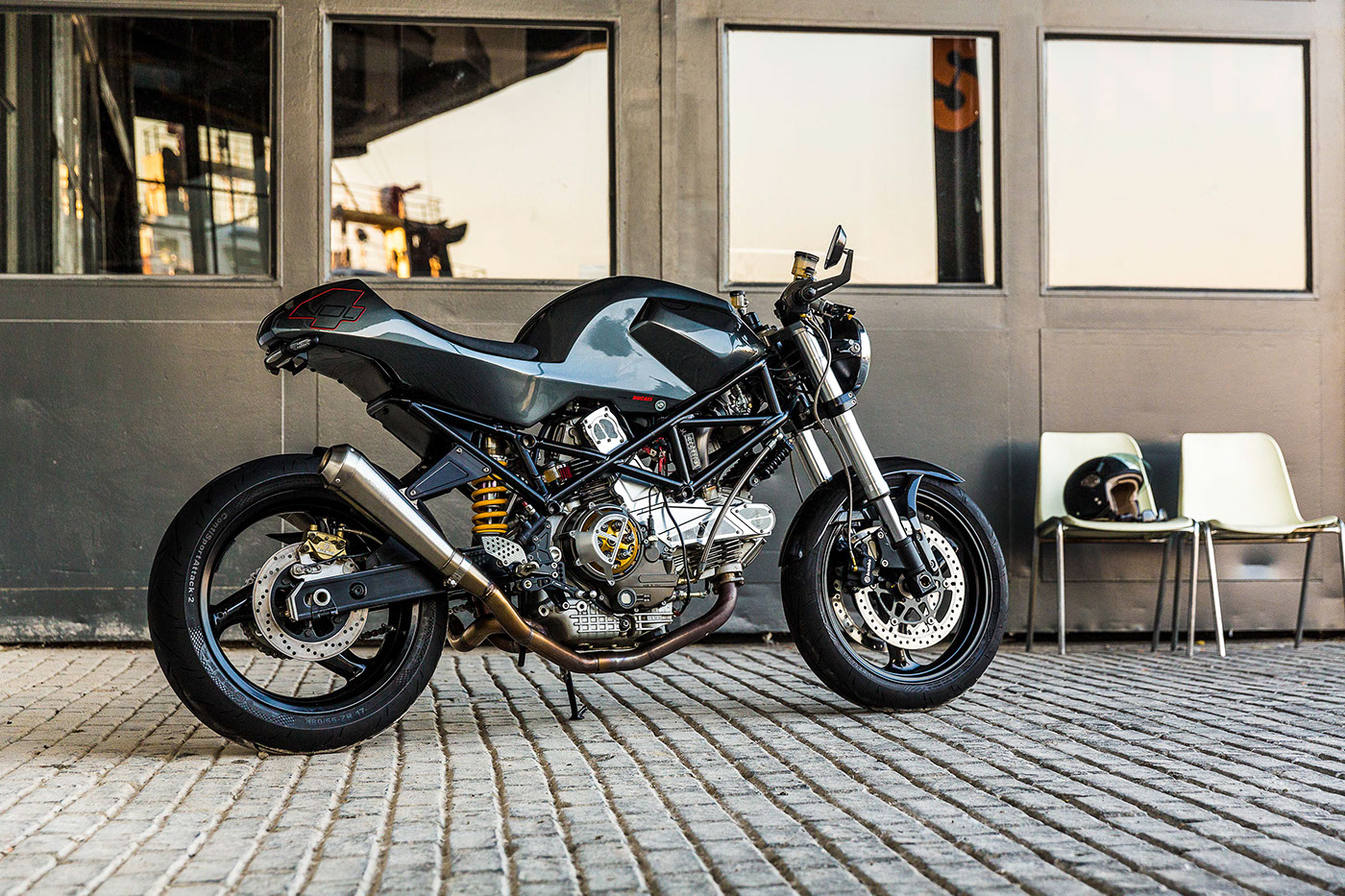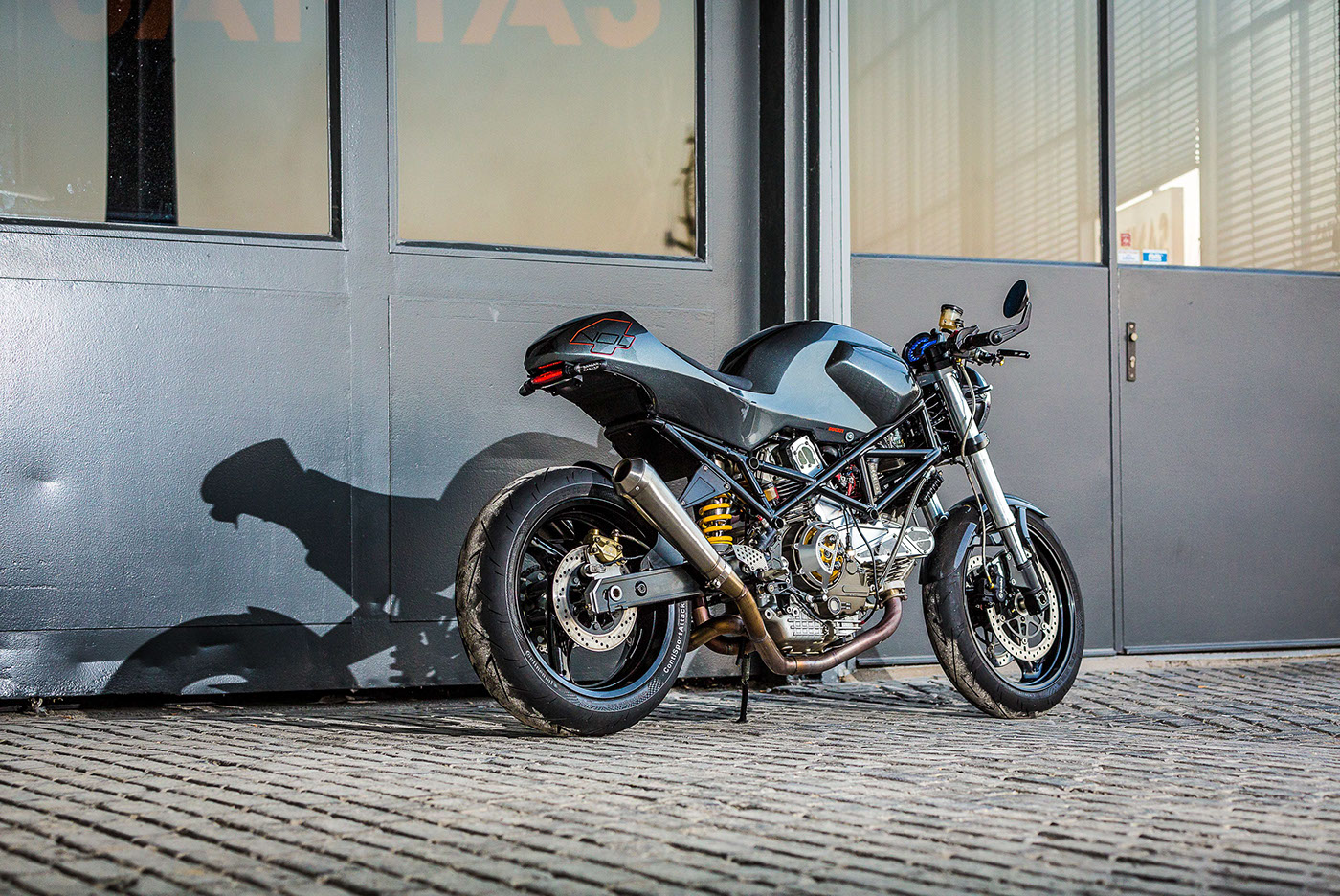 Progressing slowly with my private café racer project.. I posted a few new sketches where I explored the area where the airducts flowing into the tankcover. 
The styling of this motorcycle will be based on the technical function of each component; honest, simple and powerful.
The first components for the motorcycle build are present, hope to assemble these soon so I can start the 3D modelling on full scale. Keep in touch to stay updated!!
Finally I made it; I arrived with all the frame parts,suspension and wheels at Star Twin! After unloading all the parts we grabbed the Monster 900ie engine and dropped it on the workbench, to bolt on the frame.

I started placing rear fork and rear shock. The link system turned out the fit in the frame but the bolt did not fit the link system; one solution… tweaking the bolt and shims on the lathe! Easy does it!

After the rear end the front of the motorcycle was assembled; the head stock bearings, triple trees and front fork were installed. After which the front wheel and Brembo calipers were bolted on.
When the bike was standing on its wheels I tweaked a rear wheel a little bit.. the rear rim was replaced for a wider one so I was able to use a 180mm rear tire. Which looks better on the lean rear end of the motorcycle!
Some of the latest sketches for the design detailing of the bodywork. Cannot wait to start with the clay modelling phase now..