What:
Visual profile for "Sukkerbiten" (the sugar cube), a restaurant,  bar and clubconcept in the seaport of Oslo.
: Sukkerbiten is placed in the centre of Bjørvika, where the old and new part of the city meet. I took inspiration from this and wanted to show this in the profile by mixing old traditional drawings and newer pixel-elements. Pixels remind me of sugar cubes in an indirect way, and represents the "new" very well.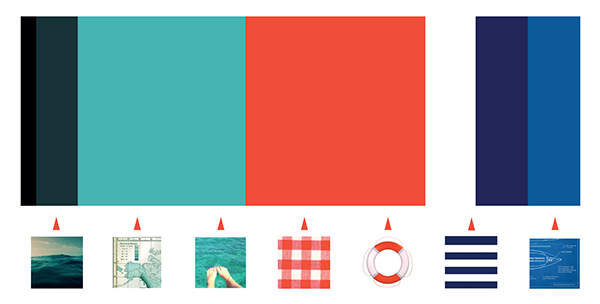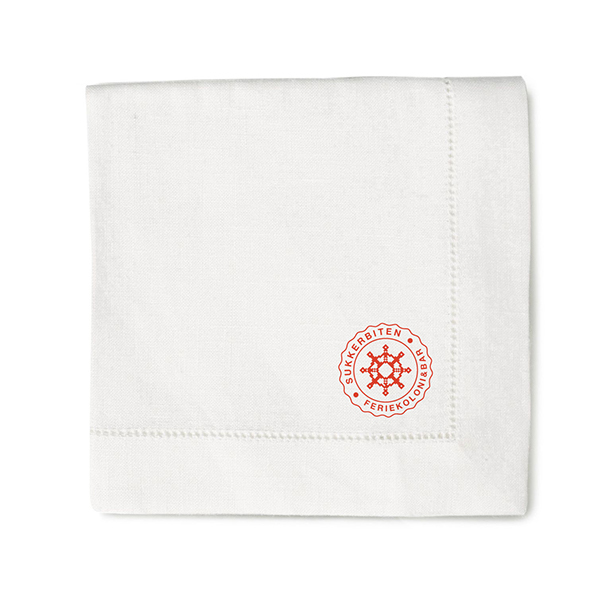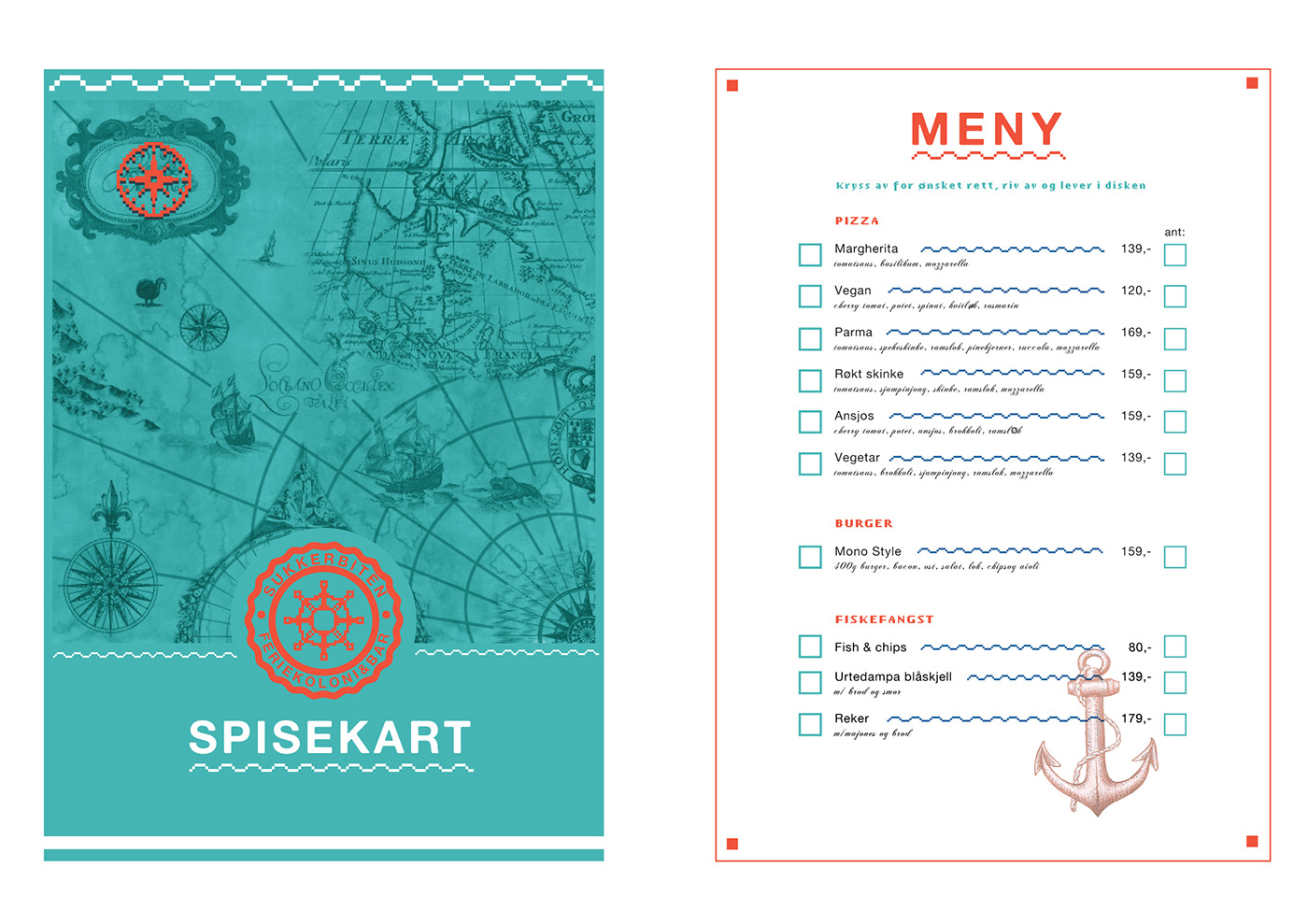 For promotion of "sukkerbiten" we will do a stunt where 200 bottles, containing a map and brochure, will be set to sea, and placed around in the city. People will get a small prize for bringing the bottle to the bar.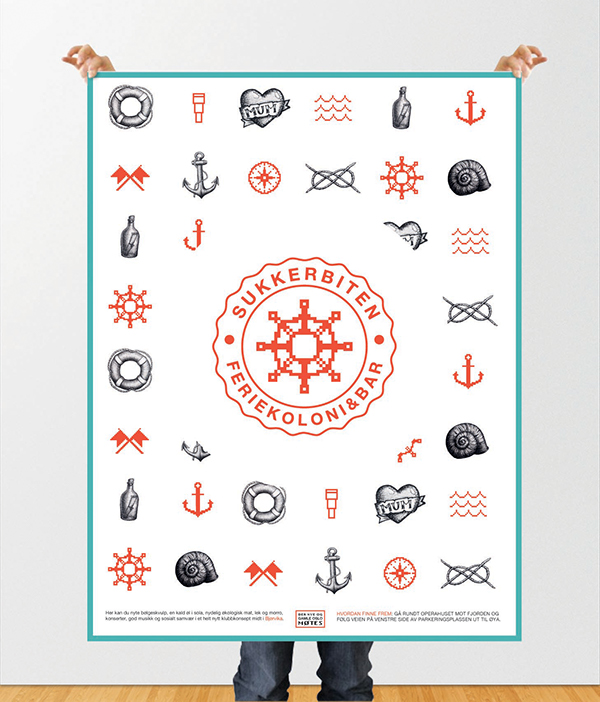 Fish & chips is the restaurants spechialty, made of fresh fish from the Norwegian seas, and potatoes from a nearby farm. To enjoy at the restaurant, or as takeaway.