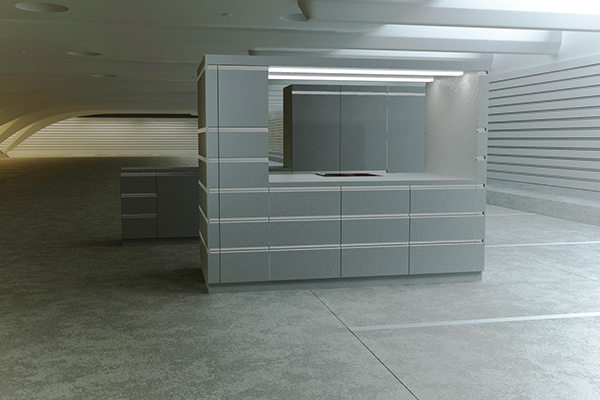 3Blocks kitchen. As it can be concluded from the title, the entire concept of the kitchen is based on three elements of which, one is unattached to the other two, while the rest of the kitchen is
mutually connected and it is always placed by the wall. The independent element is designed to be used from one side as a working surface for preparing the food, while the other side is used
as a storage. The other two elements have a more simple concept and look. The details in design are reduced to the minimum what makes an entire design very simple and sophisticated.