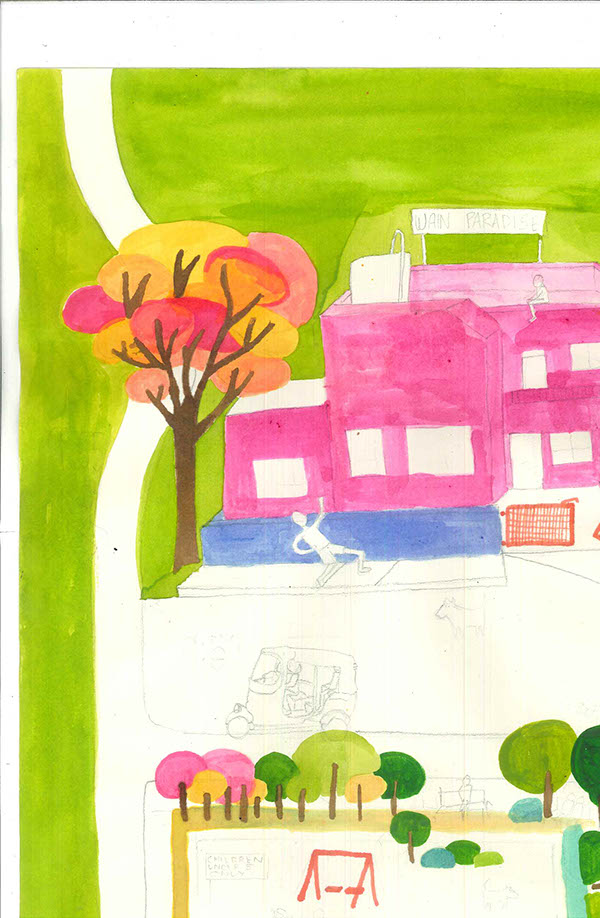 I used smaller brushes to put in finer details with water colours.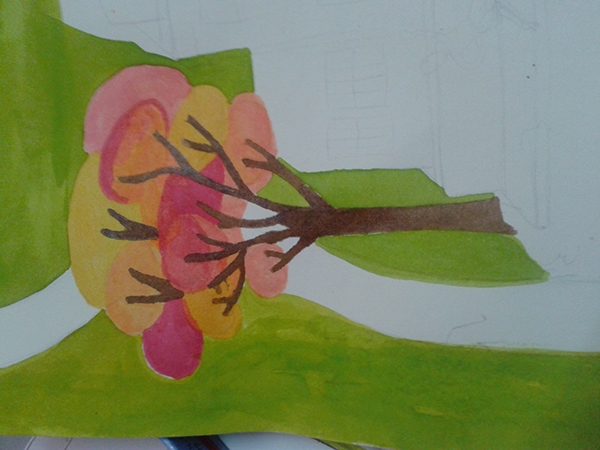 I scanned all the images, and then put in black lines and more details on Photoshop, using a drawing tablet.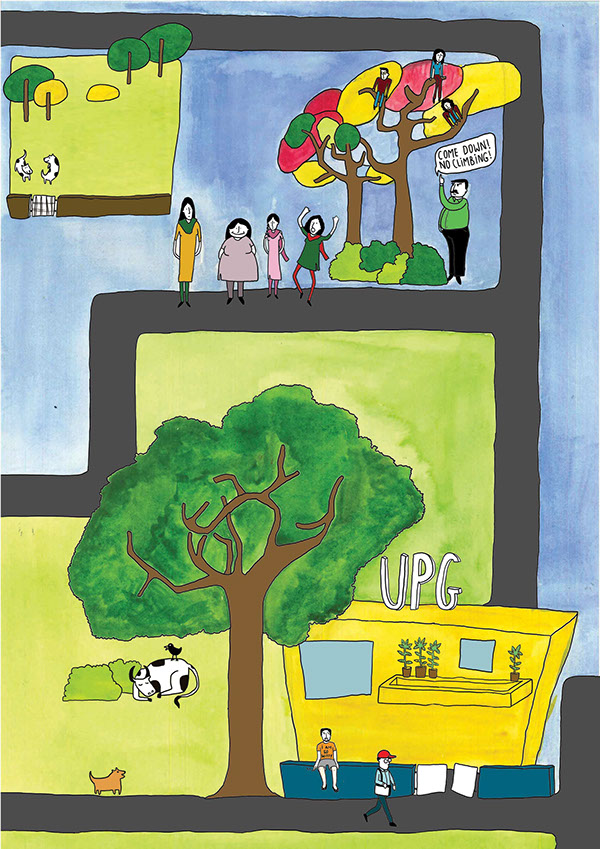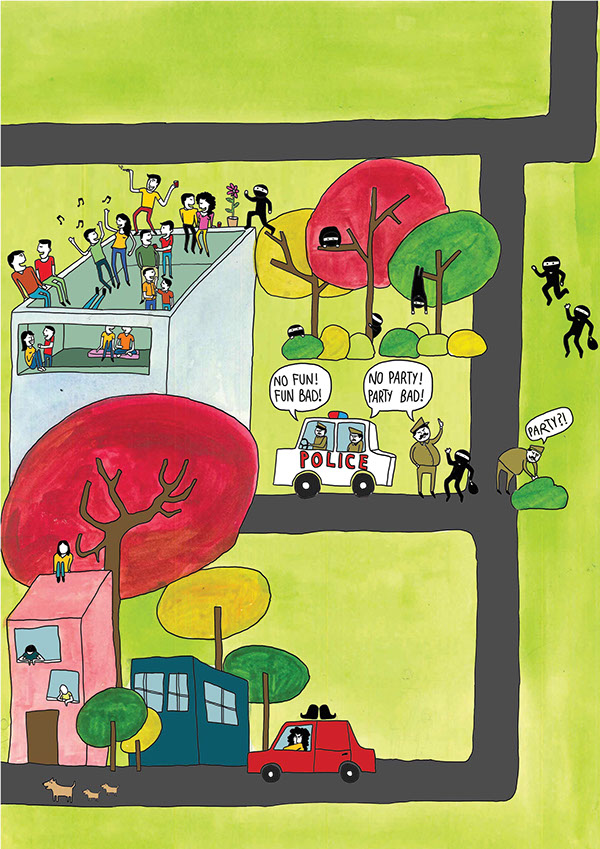 The four illustrations were assembled like this. 
I really enjoyed working on my map for Public Room. I tried to bring in incidents from everyday life in Yelahanka that I felt were unique to the SFS Colony experience. 

Below is a detail from my map illustrating the four "Accas" The Accas are the housekeeping staff of the PG I stay at, who come to my house every day in the pretence of cleaning but do very little of it. From left, you can see Tall-y, Fatty, Sweety and Gundi (not their real names). 

 
There are also my friends enjoying an afternoon of climbing trees until they were reprimanded by a Yelah-uncle to stop climbing and come down at once.
The street outside campus is always occupied by Ritu Dosa Shop, and students loitering about, or perhaps being chased by the occasional cow. 
Below is another detail of a typical Srishti party, with the standard police invasions and little Srishti ninja students trying to sneak in. 

Yelahanka residents often do not appreciate young people having parties, climbing trees, smiling or having a good time in general. 
My map, exhibited alongside the work of the other contributers of Public Room, on the streets of Bangalore.