INTERSECTION FOR THE ARTS

Production/Facility Manager

March 2001 - June 2001
Provided technical services for Intersection programs in all aspects of theater production and design.  Acted as consultant to directors, designers and stage managers by overseeing safety, feasibility and delivery of production.  Applied working knowledge of electrics, carpentry, and light and sound engineering.  Oversaw load-ins and strikes for all events.  Trained and supervised theater volunteers and interns. Managed booking and contracting for space rentals.  Cost-outs/budgets for projects and installations.  Inventoried and maintained all production equipment and facility spaces.
About Gallery Installation:
CODE 33
Exhibitions/Visual Arts
A site-specific installation in Intersection's gallery created by internationally recognized visual and performance artist Suzanne Lacy with collaborators Julio Morales, Unique Holland, David Goldberg, Michelle Baughan, Raul Cabra & Patrick Toebe.  Code 33 was a two-year project by a coalition of artists, activists, youth, and police that culminated in a performance event with 150 youth and 100 police officers. This installation - a condensed archive of the event in a gallery environment with video documentation, original audio soundtrack, event artifacts and ephemera, and youth-produced work - examines how art can be merged into the very fabric of community political life. Code 33 was produced by T.E.A.M. (Teens + Education + Art +Media), founded in 1994 by Suzanne Lacy, Chris Johnson, & Annice Jacoby.
Exhibition Dates: May 2 – June 16, 2001
Opening Reception: Wed, May 2, 6 – 9 PM
Event: Youth Speaks and Code 33 Spoken Word Event, Sat, May 19, 1 PM
Event: Critics Roundtable with Meiling Cheng (Los Angeles), Jennifer Gonzalez (Santa Cruz), Grant Kester (San Diego), Armando Rascón (San Francisco), Sat, June 9, 2 PM
Gallery Hours: Tues by appt; Wed through Sat, 12 – 5 PM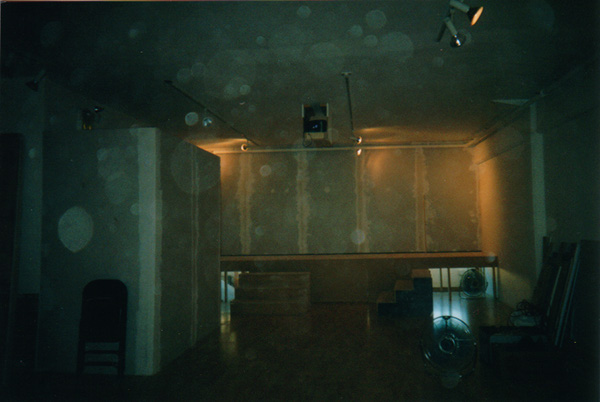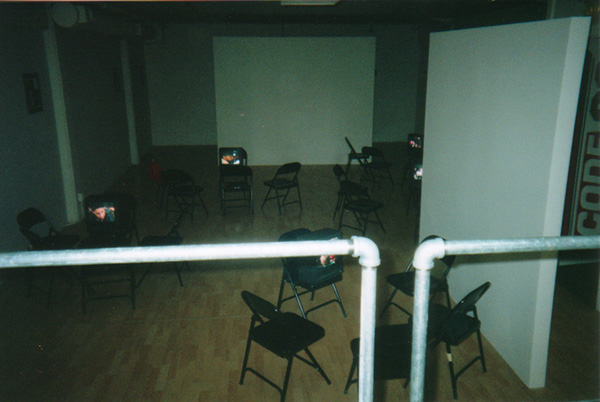 About Intersection for the Arts:
Widely considered to be one of the most vital and important cultural centers in the Bay Area, Intersection is well-known for its commitment to emphasizing the process of art-making and creating space and time for artists and audience members to come together to imagine and create new cultural experiments that aim to transform our world.
Over the past four decades, this venerable institution has provided the Bay Area with an almost incomprehensible array of groundbreaking multi-disciplinary cultural programming and has worked with a remarkable range of artists including Whoopi Goldberg, Jessica Hagedorn, Michael Ondaatje, David Henry Hwang, Carolyn Forché, and Ishmael Reed. Recently, Intersection for the Arts worked with Alice Walker, bell hooks, John Trudell, Denis Johnson, Lebbeus Woods, Mike Davis, Dave Eggers, Jimmy Santiago Baca, Stefon Harris, Naomi Iizuka, Claudia Bernardi, Joe Goode, and Gary Snyder as well as thousands of emerging artists.
On Intersection's annual budget of approximately $630,000, more than 120 emerging arts organizations and artists are incubated each year – many of which go on to have lasting impact including Youth Speaks, Flyaway Productions, and Galeria de la Raza.  Intersection produces, presents, and collaborates on thousands of multidisciplinary public events and programs year-round including original site specific gallery installations and exhibitions, World Premiere plays, and hundreds of concerts, performances, readings, workshops and community forums. And, through Intersection's Resident Artists Programs, more than 20 local artists are supported including Sean San Jose, Margo Hall, Luis Saguar & Michael Torres of Campo Santo Theatre Company; Claudia Bernardi; Marcus Shelby, Wayne Wallace & Scott Amendola through Jazz at Intersection; Dan Wolf & Tommy Shepherd of Felonious: OneLoveHipHop; and Erika Shuch & the ESP Project. Intersection for the Arts emphasizes the process of art-making and a committed to providing opportunities to share artists' work with SF local community.