Apple - ELS London


Education Leadership Summit - London 2011
Each year Apple host their Education Leadership Summit in London which co-insides with BETT, the largest education technology exhibition in the world.
For Apple ELS '11, with Relevent, we designed the invitations, the printed program and a website where visitors could find the full program and also RSVP to lectures or seminars.
The program was designed to work both as a teaser and as an actual aid to the visitors, including events and venues. The pages were perforated, so that the visitor would only need to bring the program for the current day. The London skyline, the main graphic element of ELS '11, was illustrated together with four grey stripes, moving from top to bottom through the folder to show the impermanent state of the passing of time and its contrast to the fixed state of the skyline.
When designing the website we focused on creating a seamless experience for the visitor. By using unobtrusive JavaScript we achieved the interactive feel of an app without losing core functionality for users without JS. The submitted data was sent to a Google Spread sheet from which Apple could send out specific responses.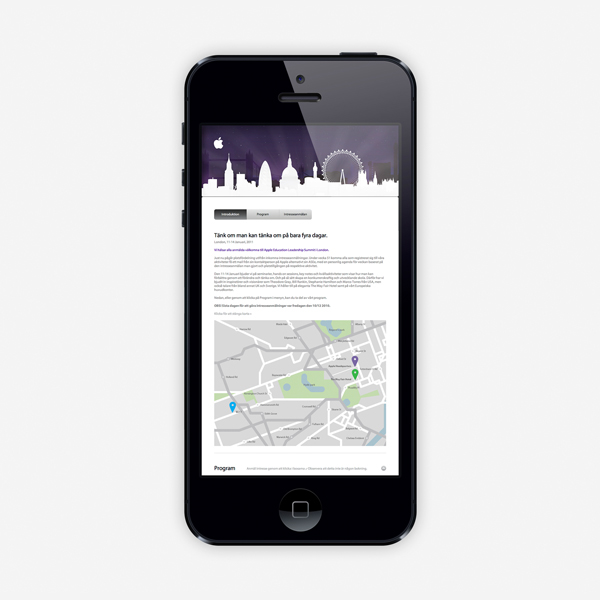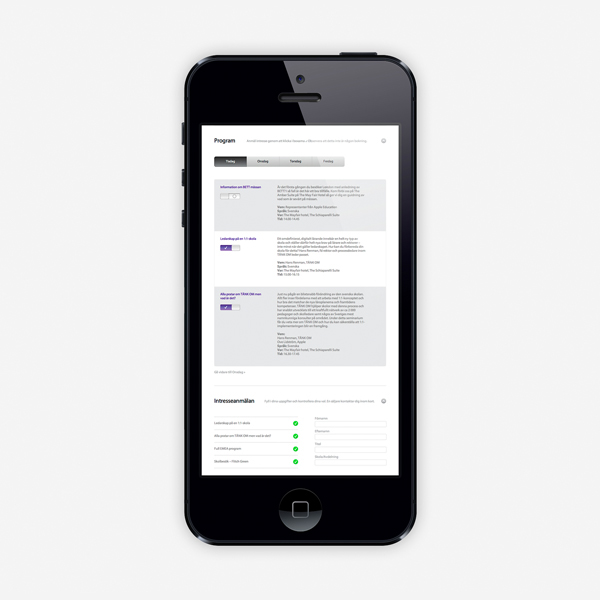 Please visit our website for more work: