Project: Children's illustrated book, "Crocodile story" by Dejan Aleksic
Materials: Paper, wool, cardboard, colours, printed stickers, textile, needle and thread, photo camera, photoshop. Just to be clear, everything in this book (except the print) is handmade, even the book binding.
Enjoy :)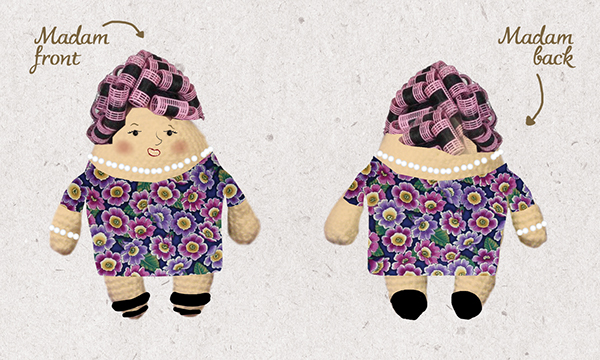 Crochetted characters,sketches of faces and clothes.
This is how illustrated version looks.
And, finally, this is how it looks printed and hand-binded.