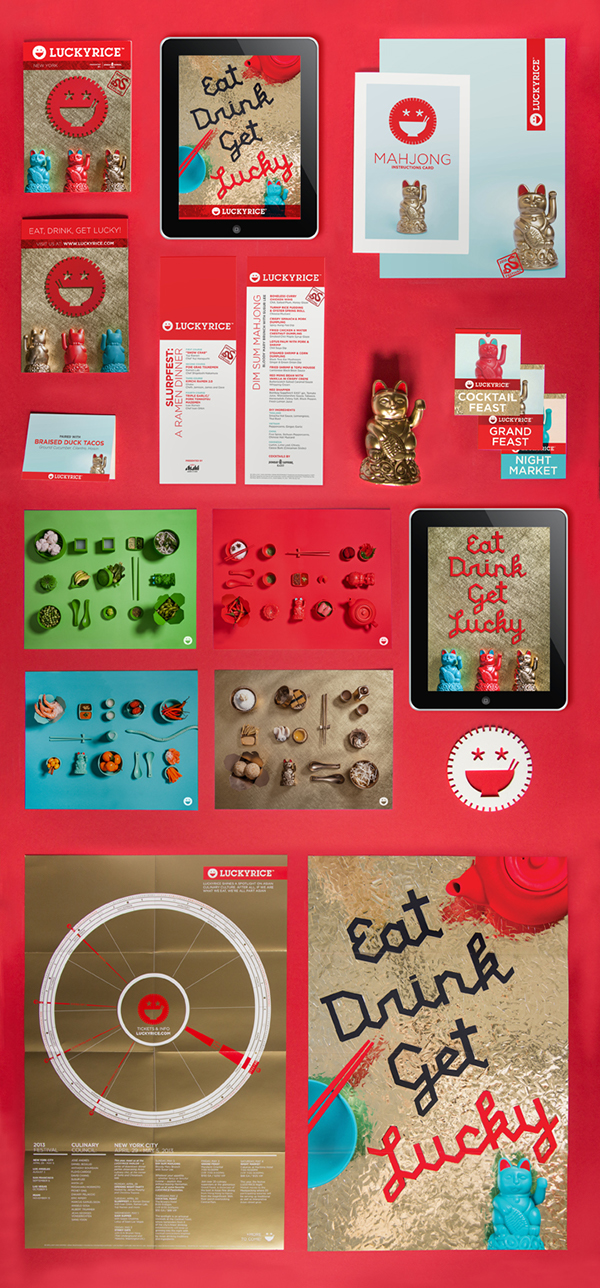 Print and online pieces were created to promote multiple events held in various NYC locations: Posters, calendars, event guides, menus, credentials, signage and a web component were created.
Color coded sets of Asian food and customized typical Asian crockery pieces, amongst other elements were created.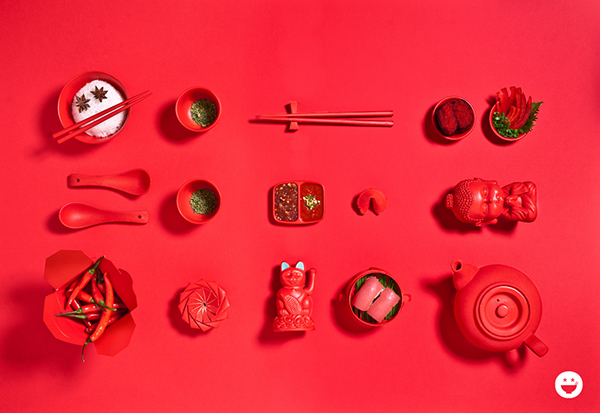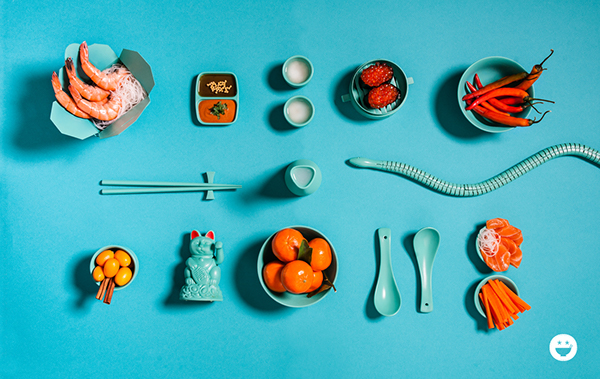 Laser cut custom typography was created for the poster sets.