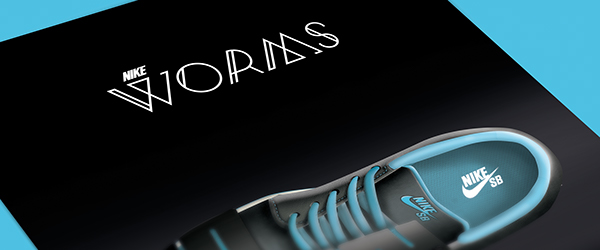 >   >  > >>  PROTECTION  << <  <   <
The Worms Concept, placed at the front of the shoe,
is protecting the area which is in contact with the grip during your tricks.
No more torn lace, no more shift stitchings...
The rubber Worms pattern permits to save the original aesthetics of your shoe,and to increase the shoe life.
>   >  > >> AGILITY << <  <   <
The "Worms" Shape gives you the full agility thanks to the slits during your skate session.
This shape permits to give Flexibility to have a 3D modularity.
You can now feel definitely better your board, to improve your level.
>   >  > >> TRACTION << <  <   <
The s"mall line texture" on the rubber, will help you to have the besttraction between your feet and the grip.
> Less effort on your ankle to launch your trick creativity <
On the outsole, the pattern was specially made to grip stonger in all direction to link the board to your feet.
The circle pattern is made to reduce all the vibrations, by sending them trough the unlimited path.
>   >  > >> BREATHABILITY << <  <   <
Under the "Worms rubber part",  a 3D mesh allows your feet to breath thanks to an Important Airflow,
This Airflow comes in through the slits of the Rubber parts, going to the 3D mesh to send the air directly inside the shoe. It gives you a fresh light feeling during your long sessions.
The time of large foam skateboarding shoes without ventilation is over.
NIKE WORMS // Skateboarding shoes
> Let your feet control your board <