A contemporary range of street furniture products designed for Castit Ltd, a leading manufacturer of street furniture products.  The concept for this family of products is based on the fundamental idea of optimising the choice of materials and design in relation to functional requirements.  The products are made from a strong and rigid form of thermoplastic (ABS) which is vacuum formed into its curved simplistic and robust form.  Brushed Stainless Steel (316) marine grade is laser cut and pressed into its minimalistic sleek and elegant form.  Together these two materials help to create a full range of simplistic, functional and inviting Street Furniture products.  The Urban Passenger range of products include; Litter Bin, Seat, Bollard and Bench. 
Shane Molloy was Commended at the 12th annual IDI Design Awards 2010 for the design of the Urban Passenger.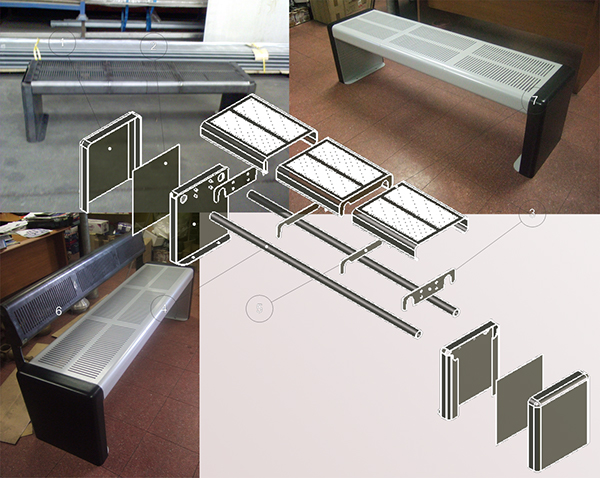 The images above show the Prototypes of the Urban Passenger seat and bench, made from mild steel.