Our department created a digital magazine to distribute throughout the company, with the goal of keeping everyone in the loop on the workflow of the Production Department. I was the Design Lead on this project, and the other designer and I worked together to come up with the concepts and branding.
I created the typographic scheme used throughout the publication, and designed the editorial layouts for all the pieces shown.
My colleague, Zack Tatum, designed the cover and logo.
This is an interactive page created using Flash. The user is able to click the blue arrows to view more about the featured articles.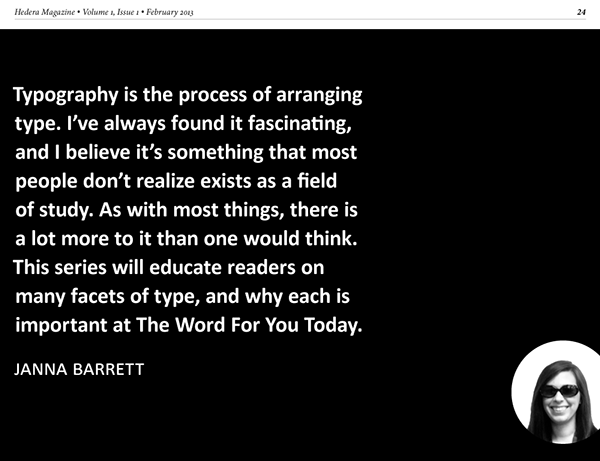 I wrote and designed this article on kerning.