Client: 55DSL + Panini | AD: Vasava | Date: DEC 2009
Illustration created for t-shirt collection available during the

Galactic Battle of Foosball

, organized by street wear brand

55DSL

and publisher

Panini

.
Although a bit obvious at first, specially for us Brazilians, my intentions were to bring to life one of the most beautiful passages of our National Anthem, the first strophe from the second chorus:
Eternally lain on a splendid cradle, by the sound of the sea and the light of the deep sky,
Thou shiniest, O Brazil, garland of America, illuminated by the sun of the New World!
I think people around the world don't know much about our native's culture and myths, which are so beautiful and rich in many aspects, so I decided to use them as characters symbolically portraying our land and origins and together making a composition that resembled our vast coast. Surrounded by nature, I wanted them to look serene, making slow and delicate moves with their weightless arms and bodies, like if they were all underwater. And from this idyllic scene, the Brazilian player is elevated to the sky, wearing his shining yellow shirt and showing the world how natural soccer is to our people.
The illustration later was featured on Communication Arts Illustration Annual 52.
The collection comprised of one celebratory t-shirt created by the 55DSL creative team and ten t-shirts created by ten different artists under the direction of design studio VASAVA:

Niarki (France), Nasa (Argentina), Mister Walke

r (South Africa), Théo Gennitsakis (Greece),

Iain MacArthur

(England),

Boltgraphics (Holland), Inocuo the Sign (Spain), Superexpresso

(Italy),

Jörn Kaspuhl

(Germany) and

Kako

(Brazil).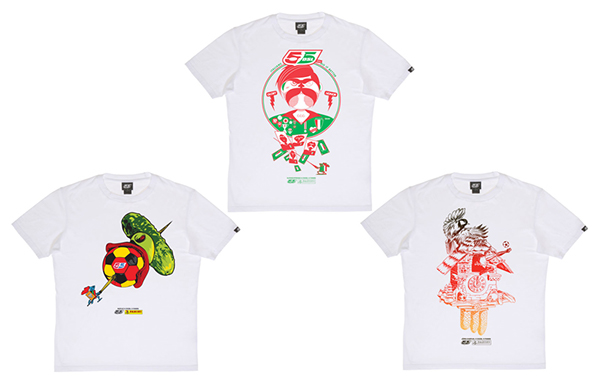 55DSL Galactic Battle of Foosball

WORLD FINAL!