You Are Here
Major Project
Part 2/3 – Poster Series
-
 
This second part of my Major Project shows selected outcomes of my collaboration with author Janice Galloway. With our subject as Traquair House, which dates back to 1107, our aim was to creatively and expressively represent almost 1,000 years of varied history using poetry and poster design. In essence, my aim was to represent poetry in an interesting way.
After our initial background research, Janice wrote 11 poems – one for each century of the house's existence – that focussed on an interesting story, battle, monarch, artefact or legend from each era. I then took these words and interpreted them typographically, using media, styles & techniques as diverse as wood, stone, glass, paper, cloth, laser cutting, etching, screen printing, letterpress, spray paint and fire to really bring the words to life and suggest further meaning to the poems. 
Below are photographs of selected pieces. The next section, when uploaded, will feature four handmade books I produced to showcase the poetry, photos, posters, research, development and process throughhout the entire project.
This project was a runner-up in the StudioLR Graduate Prize, and there are plans to exhibit it in Traquair House's gallery.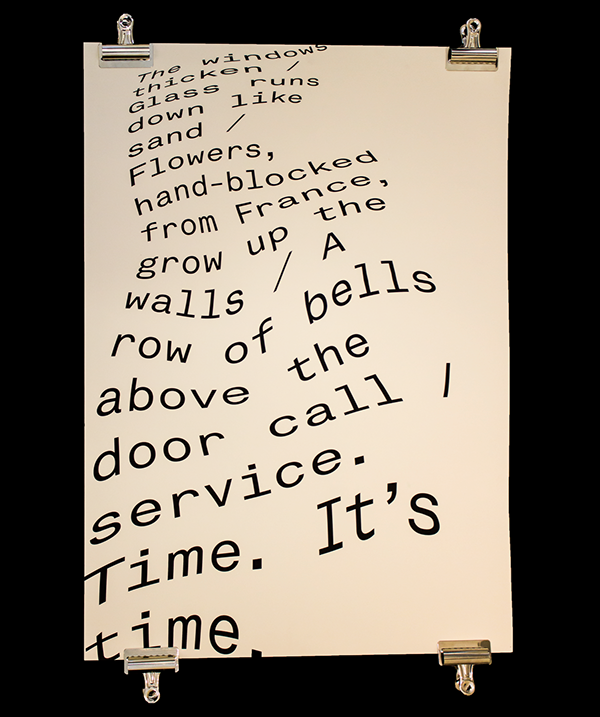 Process:

Sourcing Materials, Printing & Etching