We decided to create a t-shirt brand with made in Moldova designs printed on items. Our market lacks custom t-shirts with messages in Romanian.
We've came up with a brand name myo - in Romanian t-shirt translates as "tricou" or "maiou" and myo is sugestive.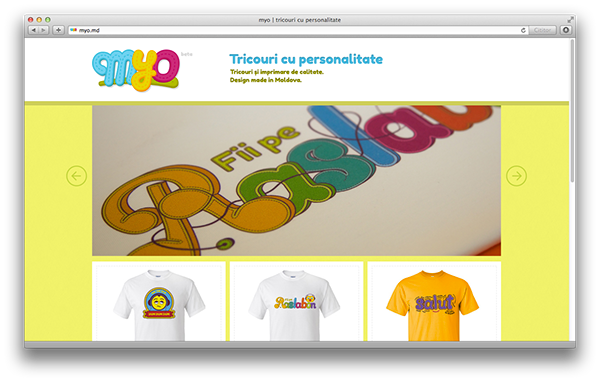 Here are a few t-shirt designs we've created.