This ad was made for promote the new shop of the french Guitar seller " 
Guitarshop
 " in Toulouse, France.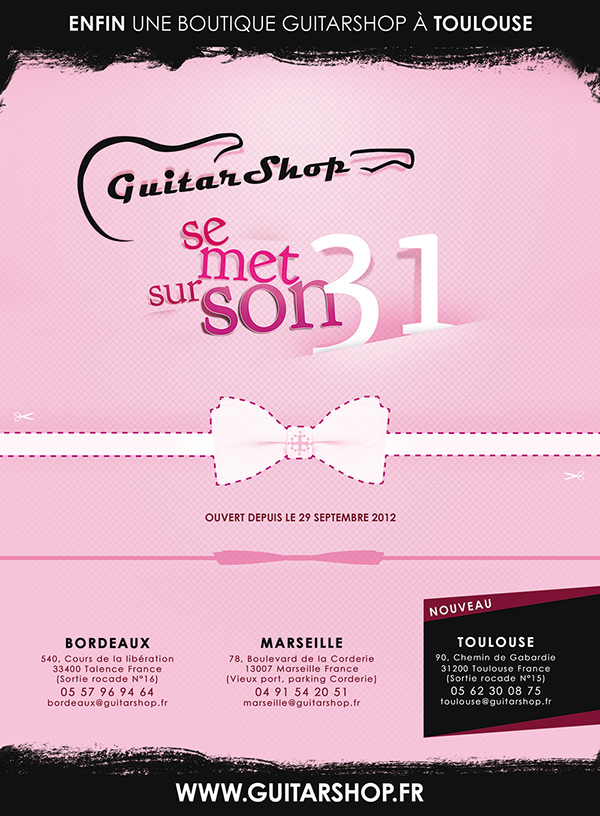 For this ad, I played on that Toulouse is called the "pink city" and in French "se mettre sur son 31" ("
stand on its 31
") means "to be very well dressed".
And, 31 is the ZIP code of the city!