Assembly Instruction Booklet
The creation of this instruction booklet was a part of my Communciation: Surface, Object, Space class that I was required to take in the second year of my design program. The task was to create a booklet graphically depicting the assembly process of an abstract sculpture created from two standard box templates—the sculpture part of the assignment itself is a whole other (nightmarish) story.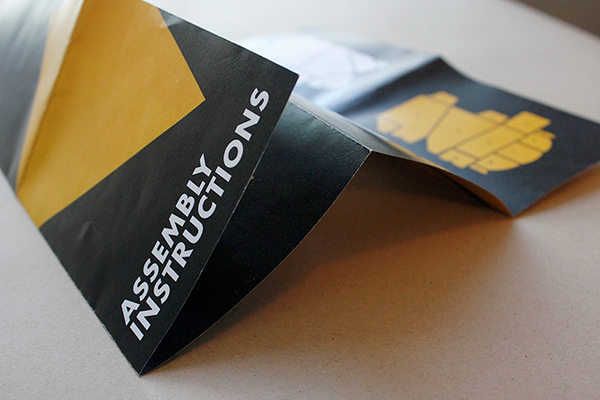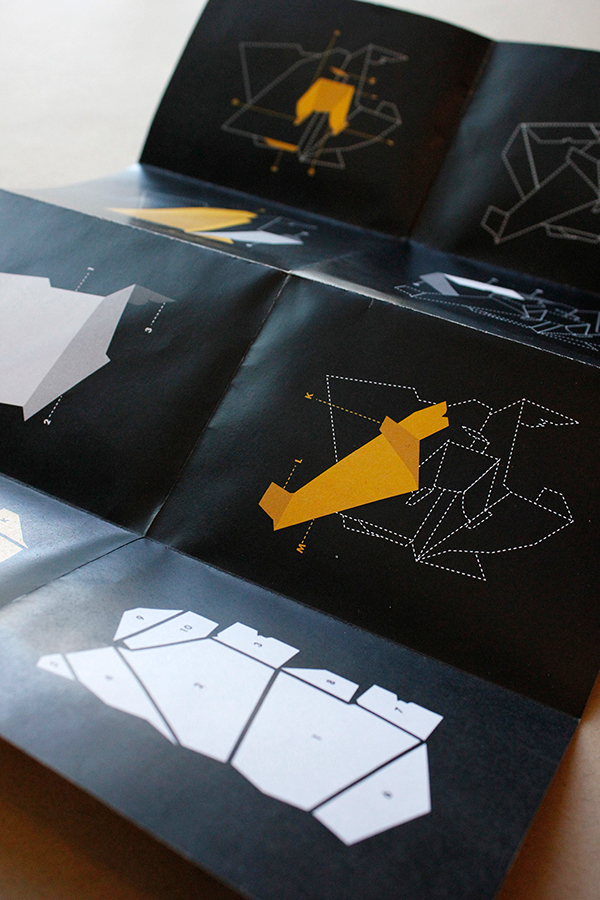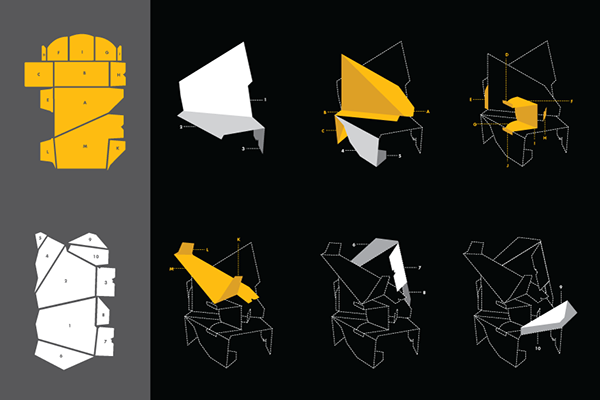 The task involved channeling my inner IKEA designer, translating 3D relationships into simple 2D graphics that a user can follow.
As I'm sure inquiring minds will want to know, the abstract box-template sculpture in question looks like this—The Cubist Piano, as it was dubbed by my professor.