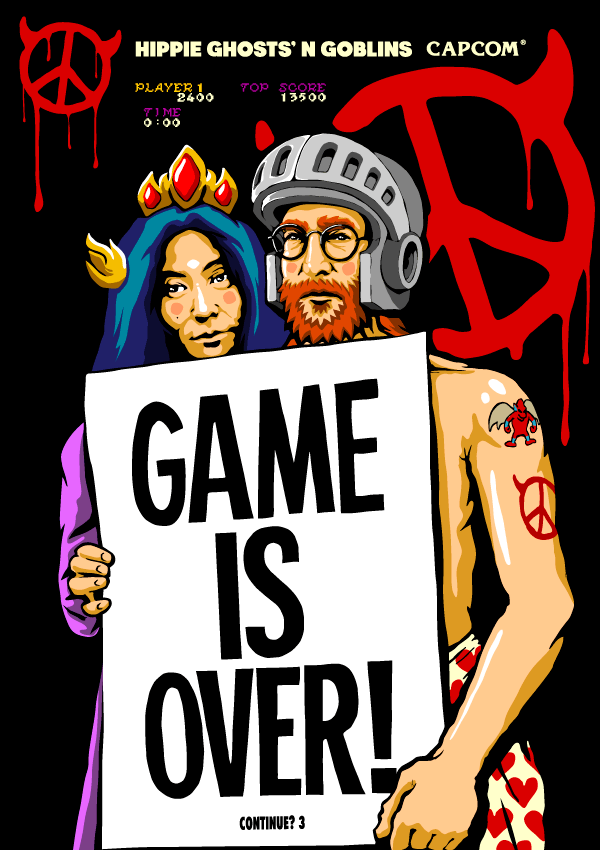 Is it a game? A movie? A band?
Don't know anymore. In Butcher Billy's sick, twisted world, they are all one.
In today's recipe

Chef Butcher

starts with a thick cut of a classic game title and then keeps adding delicious, melting, luscious, rich selects of crunchy pop culture including the usual finest iconic celebrities, vintage movies, subversive rockstarts, japanese animes, entertainment industry brands and improbable visual concepts to spice things up. This would sharpen you up and make you ready for a bit of the

old ultra-violence

.
Have you butchered Atari today?