RÓMPETE UNA PATA JUAN PÉREZ
Table & 
Chairs
The requirements for this project was the development of furniture based on the precepts of postmodernism and that furniture had to be manufactured with MDF and laminated sheets.

With Rompeté una Pata ... It took the groundwork of this trend to convey not just visually but also capture the feeling of this cultural bias through the user experience.

The name reflects the essence of postmodernism
Ambiguity, radicalism, anything goes, anything can be, anything is possible ... 
        This project was one of the two winners projects, to its prototype, from 20 works.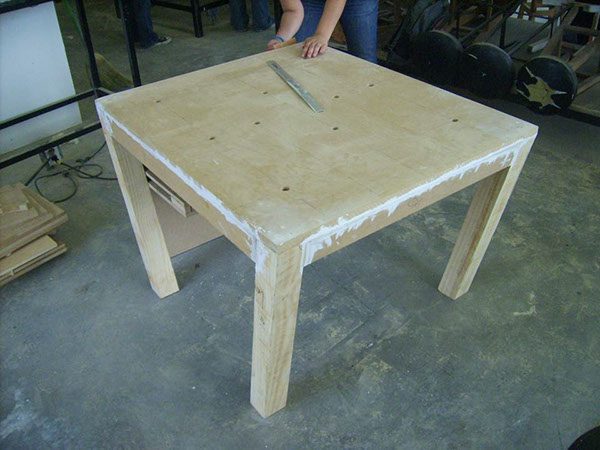 I

dea original sketch, in the process of carrying out the design evolved taking into account factors such as funcionality, aesthetics and manufacturing.