Och_Ach_Concept logotype. 
I wanted to go for a "spacial & 3D look"
The type used with the symbol is Kelson.


Here are some ci book shots.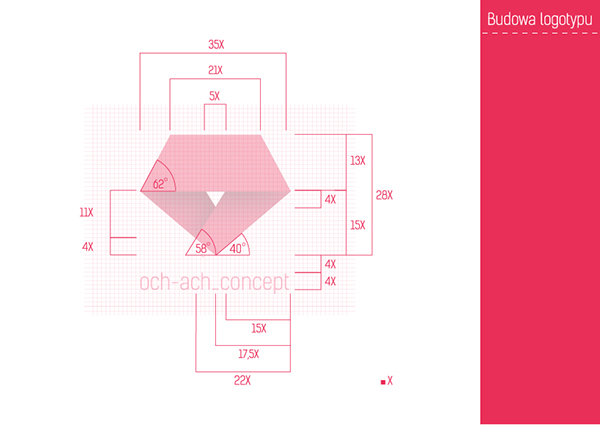 Here is a pic of Och_Ach's businesscards.   
The front is a white matte-but-slick  paper background with shiny logotype and personals (foil printed).
The back is shiny, red foil printed with a white matte (also slick)  logo shape in the middle.
Not much of a picture though...
Och_Ach's facebook cover photo.
Thx for checking my stuff out

!