Mercedes-Benz Türk's campaign illustration by IC4DESIGN.
It's for signs, posters, advertisings, WEB, and so on.
Taksim square, Galata tower, Mosque, skyscraper, sea, etc... 
- Istanbul city sights are included in this illustration.
You can find hundreds of charming characters and so many precious moments and stories within.
Of course, all cars are Mercedes-Benz.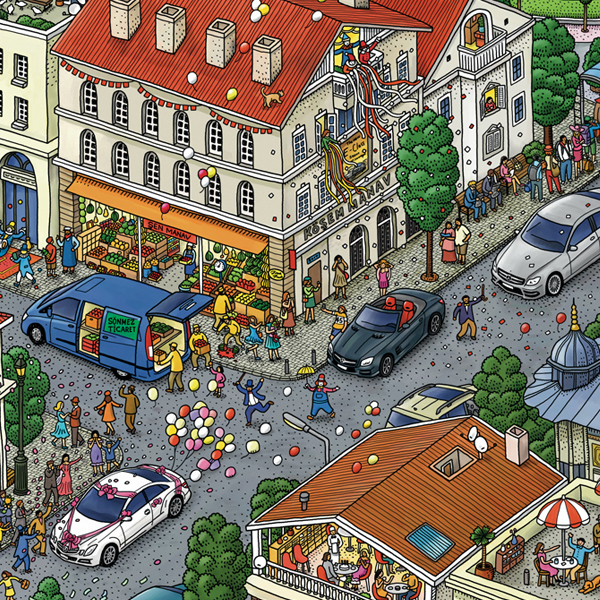 Under construction ...Watch out!
Thief is comming to get a treasure...
Thumbnails, Rough-skeches, Real-line, and Color.
*

Does anyone see this ad in istanbul? If possible, Could you please take a photo & send us?