The new brand for mBank. Comprehensive rebranding of a BRE Bank Group - fourth largest banking group in Poland.
Strategic director: Mariusz Przybył
Creative director:  Wojciech Mierowski
Designer: Wojciech Mierowski, Marcin Zaborski
The new brand for mBank brings the cutting edge technology together with a user centric approach to create a modern organization that constantly adapts to ever evolving needs. 
The idea of mBank's branding system is a synergy of: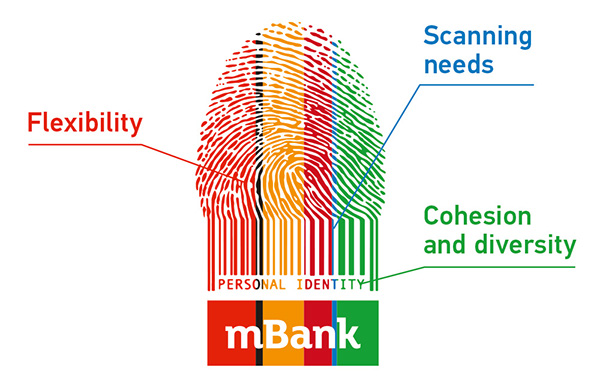 Logo shaped in the form of pictograms symbolizes the ability to adapt to the world of customers and their diverse needs. Thus the bank and its intangible services are becoming tangible.
Stripes resembling barcodes mean that mBank intelligently scans and recognizes individual needs. What is more, these belts give the bank a distinctive Polish look - they are like indigenous, folk and ludic Łowickie stripes (traditional, regional Polish patterns). 
Stripes have also a different, more internal meaning for mBank – comming together to create a ribbon express the appreciation of merit and dedication of the people who create mBank through their everyday actions.
The icons change colors according to target group. 
Together they create a constantly changing platform for communication - each set of color bars is completely distinctive and in the same time absolutely coherent - realizing and implementing the idea behind the brand. 
The system implements the principle of unity in diversity - demonstrates that the future of banking belongs to flexible and lean institutions able to individually address the needs of every single client.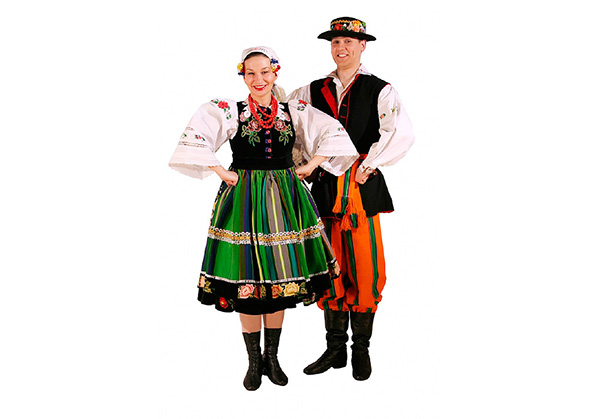 The new system was designed to identify different segments not just by colors, but also by shaping logo into pictograms created for every consumer group... There is no basic logo version.
Applications of branding system - mass market
Applications of branding system - premium banking
One of
Transform Awards 2014
judges says:
"I like the variety that the branding allows for, but with clear distinction between the four main clients groups through the clever use of iconography and colour palettes."