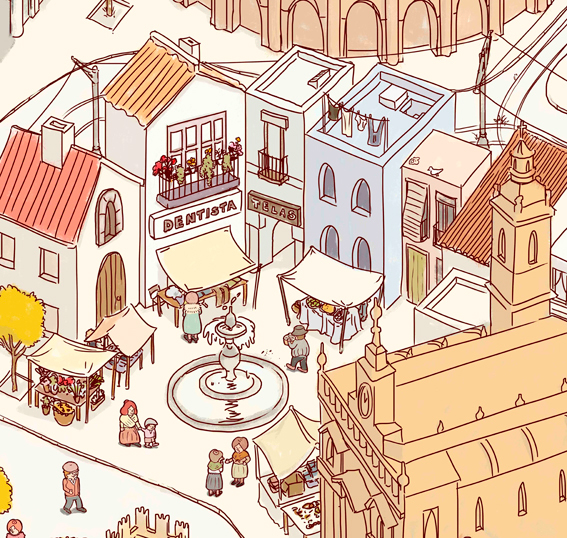 Poster proposed for a didactic game within a school activity context.
It illustrates the industrialization process in the early XX century in Valencia city, Spain.
I made the background for this project "Entra en Joc" in which also participated Marta Landín, Ana Civera and Pablo Delcielo. Ordered by Museu Valencià d'Etnologia.