This personal project was developed as study and test, using the application of minimalist design theories in shields and uniforms of the leading teams in Brazil.
The idea came after an analysis of how these brands lost power when reduced. The idea was also to think about how brands could be updated, enhancing color and shape as main differential.
The references used are already in use in other places of the word and show how this language can help football brands to become even stronger.
- - - - - - - - - - - - - - - -
Uniformes dos Times Brasileiros
Este projeto pessoal foi desenvolvido como estudo e teste, utilizando a aplicação das teorias do design minimalista aos escudos e uniformes dos principais times do Brasil.
A ideia surgiu após uma análise de como as marcas do país perdiam força ao sofrerem redução. A ideia também foi de pensar como poderiam ser as marcas atualizadas, valorizando a cor e a forma como principal diferencial.
As referências utilizadas já estão em aplicação em outros lugares do mundo e demonstram como essa linguagem pode ajudar as marcas de futebol a se tornarem ainda mais fortes.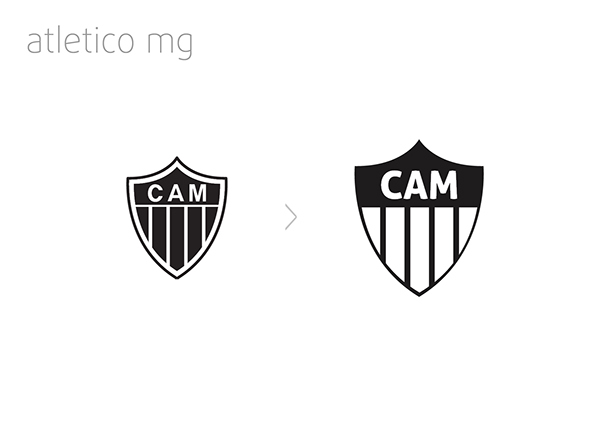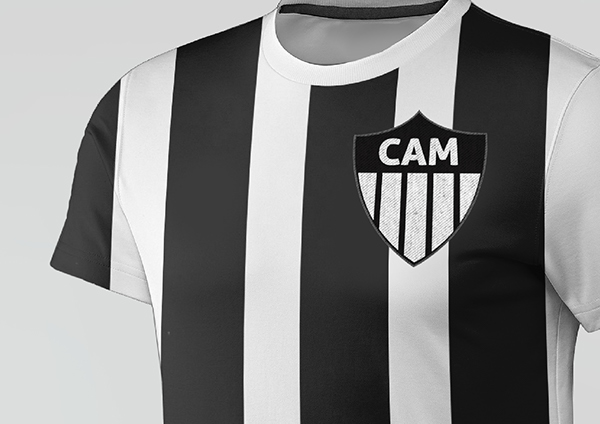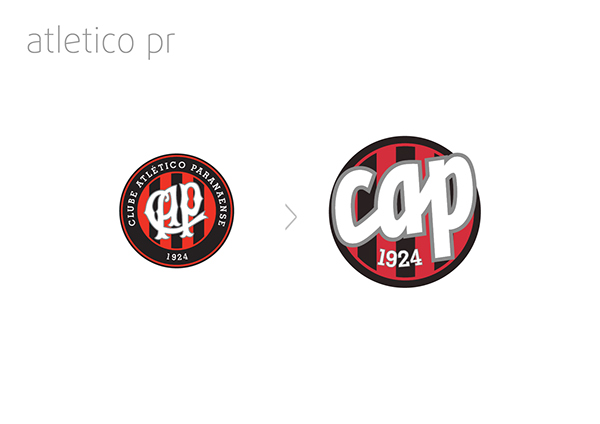 O conteúdo apresentado neste projeto é de total responsabilidade de seus autores e não representa os interesses de terceiros. Este é um projeto pessoal, de cunho cultural e científico, que não tem fins lucrativos, apenas o intuito de promover a discussão e exemplificar conceitos e ideias. Imagens retiradas de Google.com. 

El contenido de este proyecto es de la exclusiva responsabilidad de los autores y no representa intereses de terceros. Se trata de un proyecto personal de carácter cultural y científico, que no tiene fines de lucro, solamente el fin de promover el debate e ilustrar conceptos e ideas. Fotos sacadas de Google.com. 
To see other works, please visit my portfolio:
Para ver outros trabalhos, visite meu portfólio: