We had to find a design for Mari – a natural Winecocktail with three ingredients:
Riesling from Germany. Animating Mate from South America and Elderflower.

Our concept was to celebrate life: so we made the Chakana – an acient Inka symbol for life – our logo. It symbolizes life and its volatile nature. So just like life, our logo changes.
The Chakana Cross is never used in its pure form, but always as a illustration like the three ingredients of the drink. The three steps of the cross stand for our three lifes: in Heaven, on Earth and in the Underworld.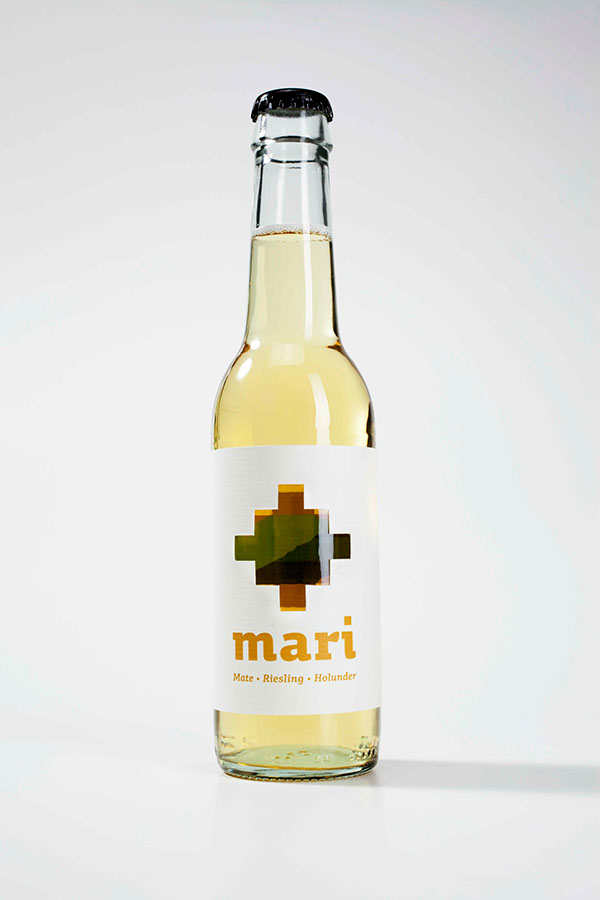 © Kathrin Heimel, Jonas Weber, Katrin Bichler