The branding of a band based on tension and innuendo.
                                                                                                         
Southern Tongues is a band I conceptualized from the 
ground up. The story of the band, themes, song titles, tour 
schedule, the whole nine. I wanted to create a band that had 
tension between a man and a woman. This would make for 
perhaps a more interesting live show that anything. My goal 
visually was to make the viewer question what they are looking 
at. This makes the pieces confusing yet interesting which 
is important when branding a band.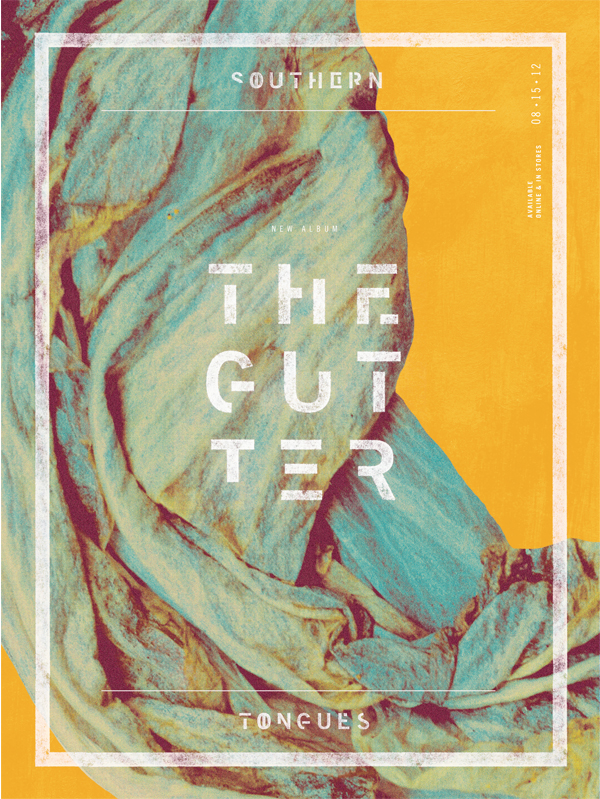 THE GUTTER_ALBUM COVER (BACK)