Magazine cover, where the assignment was to design something with a political theme where we only were allowed to use typography, and the secon we had to design a magazine for people 50+.
I chose to do a LGBT themed magazine, that focuses on politics alone, since i found that there aren't a whole lot that allready do that, atleast not to my finding. Tried to keep the whole thing a bit neutral, but still have the right signs, so you are aware of what kind of magazine this is, but that it's not glaringly obvious!
For the 50+ magazine i chose to do an old fashioned movie magazine that focuses on the "golden age of Hollywood" between the 20's and the 60's, detailing movies and moviestars that the target group still can remember seeing originally. tried to keep colours a minimum to contrast with the colours in the font, and to get a clean look for the cover.
The Politcally themed cover: Stonewall, an LGBTQ themed magazine.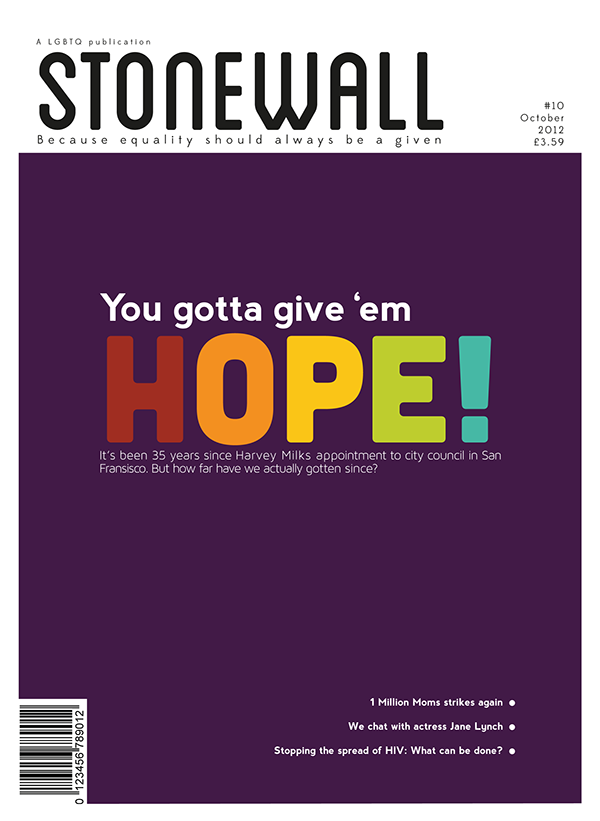 The 50+ cover: A movie magazine for lovers of vintage movies.