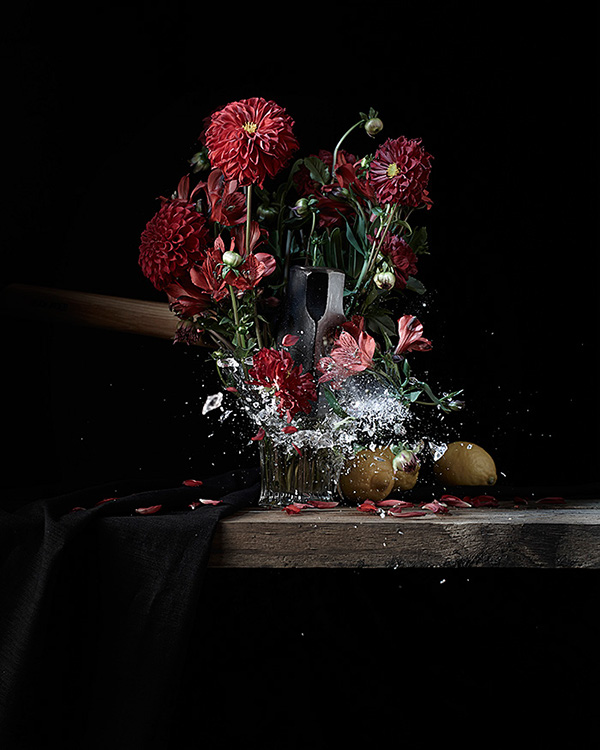 Taking a visual cue from the paintings of the Dutch old masters, the traditional still life themes of vanitas and the brevity of life meet a climatic end in this work. Rather than the slow and inevitable decay, there is a frozen instant where this symbolic world is ripped apart.
This is a selection from the complete series which features on the free
Pool Collective
iPad App.
To download the free app please go to www.thepoolcollective.com or directly to
iTunes
.