The Festival promotes and dynamizes the city as a platform of debate and sharing. By focusing on the urban issues raised by the population, it establishes a direct connection between the public opinion and the process of architectonic project. Throughout the 5 days' workshop, it will bring together groups of students guided by architects, sociologists and artists of the national and international scene. The conferences and targeted interventions will deepen the urban debate, thus creating a bridge between the downtown and the oriental area of the city. By envisioning the creation of specific architectonical proposals it intends to collect feasible and effective solutions for the problems that are most pertinent in Campanhã.
 In a second stage, to be developed in late July, we will promote the approach of the community with the local government bodies. After a process of decision that will include the opinions of the community and the decision-making bodies, we will select the projects that stand out by its feasibility and responsive, culminating in its materialization, executed in one week. In turn, the 10th edition of the Journal Dédalo, to be published in September, will allow collecting and systematizing this entire process, linking it with a variety of articles in several shapes, independently produced according with the incentive of the subject.
_
The creation of the poster was focused on the word re-act. This word leads us to remember some kind of radical movement and the idea of interrupted movement and the feeling of repeated action . So we tried to mix all this ideas  and put them together in a controled environment like the world of architecture who is full of rules that need to be broken.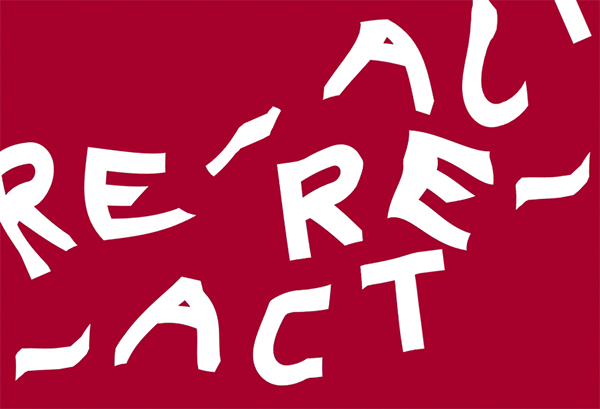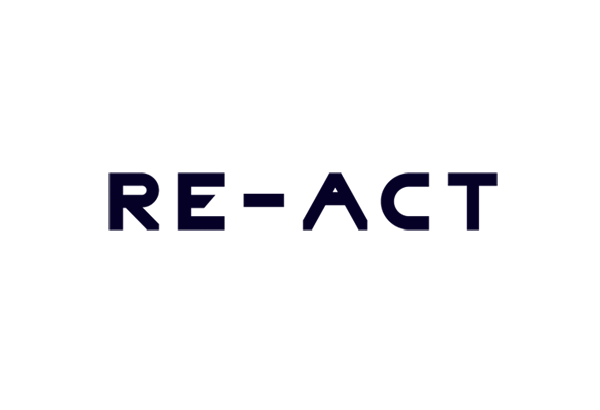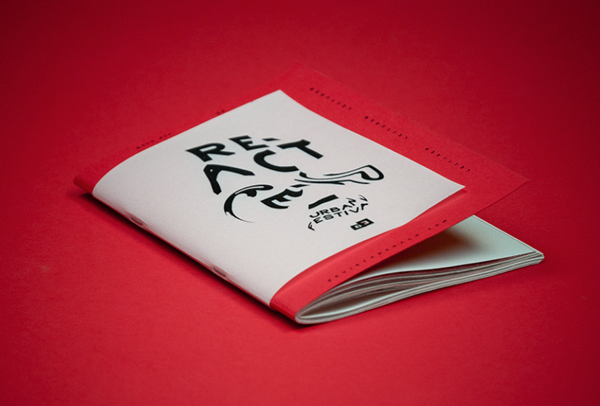 _
With the DÉDALO RE-ACT lectures came the need to create a catalogue of the architects, artists and sociologist that were involved in the conferences, workshops and  debates. In this brochure we tried applied the concept developed for the poster by using the same typography work  and this beautifull and powerfull red that characterize this edition of dédalo. We tried to get the dynamic that the word "re-act"  transmits.