The Treasure Island Chronicles
D

ark Fate: The Treasure Island Chronicles is the first interactive digital novel for young adults
from a UK-based start-up Freed Fiction. It's a cross between a Choose Your Own Adventure book
and a computer game, powered by a unique character-based decision engine which analyses readers' choices to determine how the story develops. I was commissioned to create Dark Fate's cover art,
plus a series of portraits depicting the story's key characters. 
In seeking to appeal to a teenage audience, the client wanted to reference the look and feel
of graphic novels and computer games. Dark Fate tells a story of betrayal, murder and adventure
on the high seas, it was crucial to set a gritty tone right from the app's first screen which is
a triple-skull Jolly Roger.
The portraits reflect the fact that Dark Fate is a prequel to original Robert Louis Stevenson
classic:

Treasure Island

. Each one shows the character's younger self at the end of Dark Fate, shadowed by the man they will become in

Treasure Island

.
Role: Illustration & Branding concepts ( unused )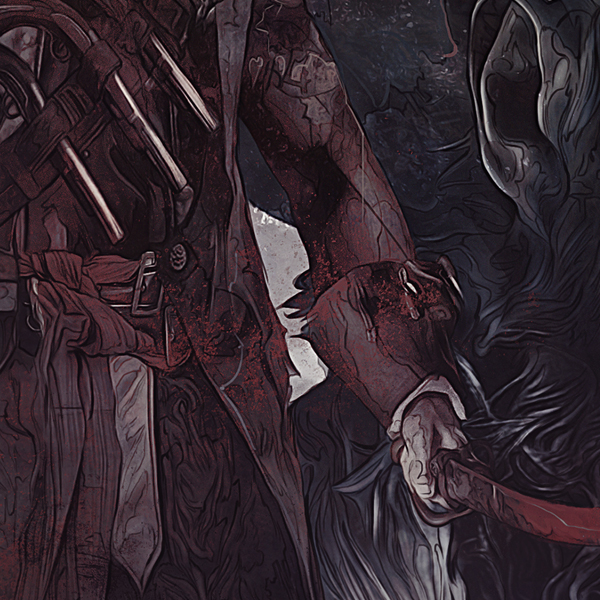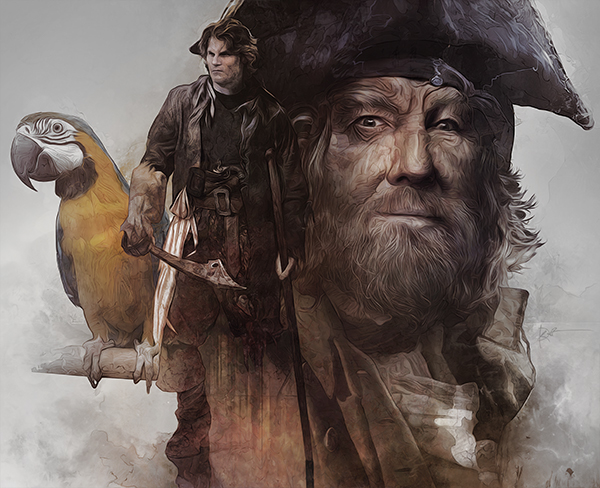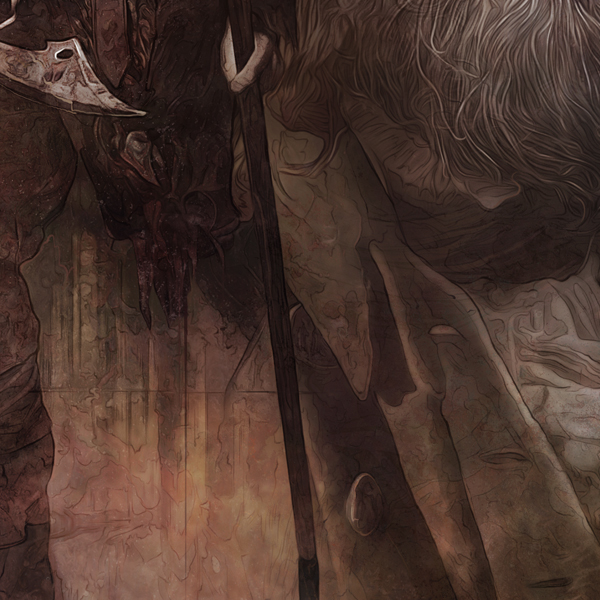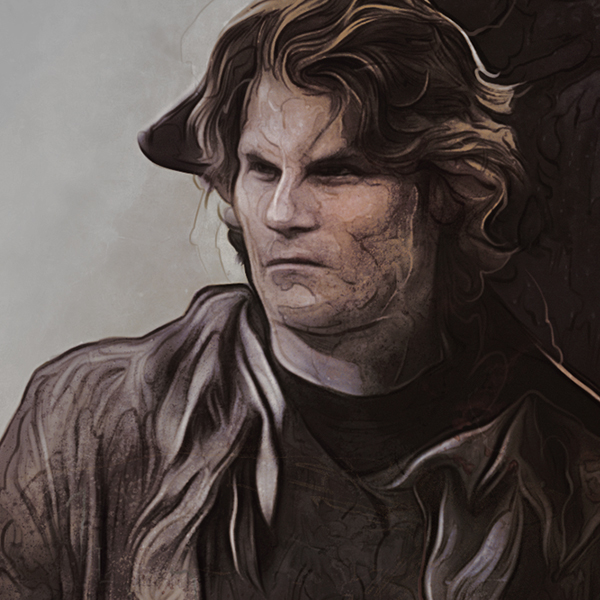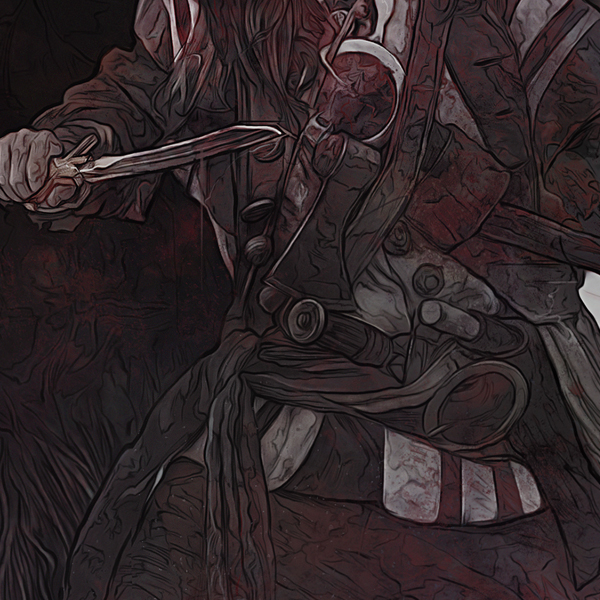 Unused branding proposals