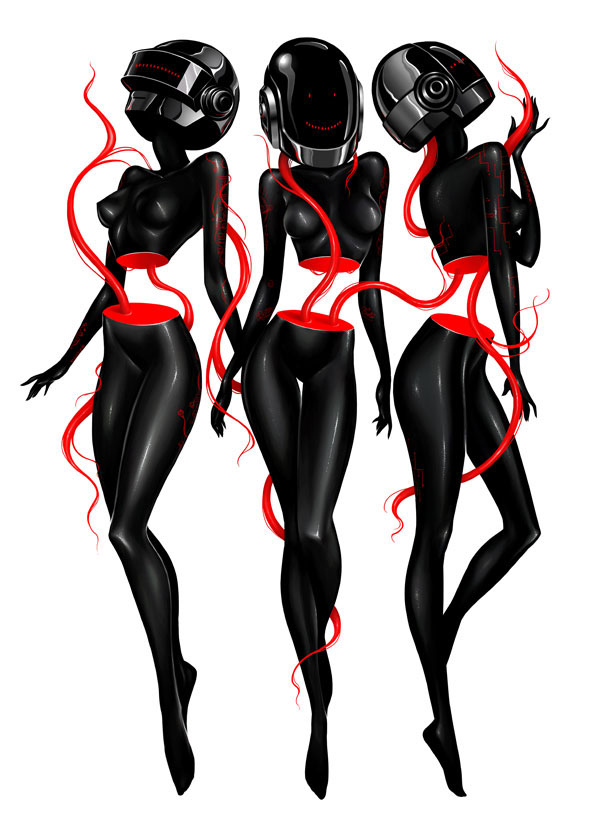 Inspired by the hypnotic sensory sounds of Daft Punk. The three figures, possessed by an electronic organism, feed off each other's ecstasy in the moment of transformation, from human to machine.
Prints can be purchased from Gauntlet Gallery's SHOP HERE

 
They can ship anywhere, some locations require a quick email to info@gauntletgallery.com for a shipping quote.