This project was performed as our master's thesis work during the spring of 2013 in the master's programme Industrial Design Engineering at Chalmers University of Technology.
The idea of the project started to emerge during the summer of 2012 during a conversation with friends who are in need of taking biopharmaceuticals regularly due to their chronic diseases. When they travel, they need to bring a medical cooler in order to transport their temperature sensitive medications. The medical coolers, which our friends had used, were however surrounded with a complex of problems concerning both the performance and the aesthetics, which evoked the desire to improve the product. The purpose of this master's thesis was therefore to design and develop a medical cooler with improved cooling capacity in order to simplify travelling for users who are prescribed with biopharmaceuticals.
The concept

Away

 features a reliable medical cooler specifically designed for injection pens with biopharmaceutical substances.

Away

possess an improved design that extends the cooling time and enhances the overall user experience both by intuitive layout and appealing appearance. The design of

Away

is adapted to the use scenario of aircraft travelling and is developed to be easy to handle during the entire travelling scenario.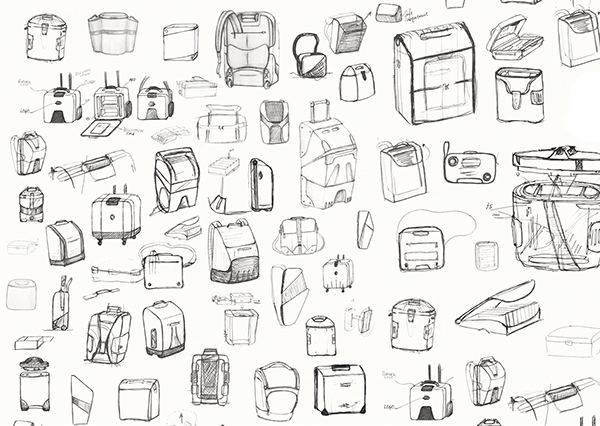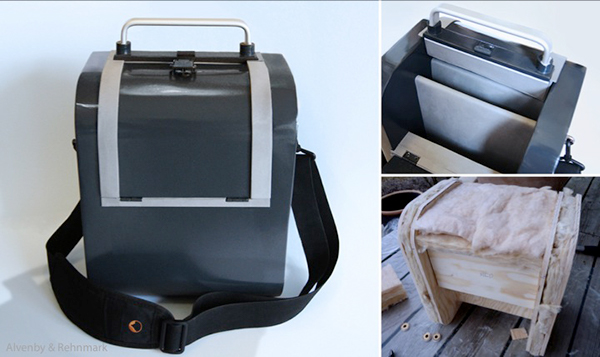 Thank you for viewing our project! 
/ Sofia Alvenby & Mikaela Rehnmark