TOP CLASS is a project that is outside the box from Xita's previous works, and a first big project that involved a talented creative team. The inspiration for this shoot is based off on Korea's famous male artists; G Dragon and T.O.P from a popular boy band named, Big Bang. With Korean pop culture becoming more known; therefore, why not portray K-pop into a shoot? The ideal look blended well with the embellished bow ties and various embellished accessories made by DT Productions. This shoot contained not only high fashion, but edgy and mysterious factor to it.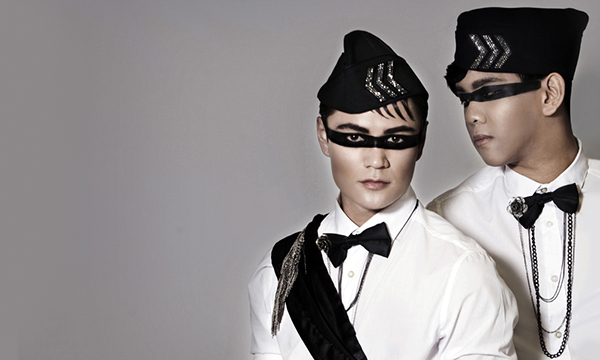 TOP CLASS; don't necessarily represent riches and high class in society, rather more of top class in fashion! The two models; Cliford Ortman and Dylan Thai are portraying gentlemen of top notch fashion who are poise and of wealth. However, they are two gentlemen that are mysterious and both having different personalities from one another. Not the typical "snobby" high class people, more of people of temperance and fashion.
When looking at a fashion photograph, sometimes you wonder what it is like to be behind the scenes. Well here is a little BTS peek of my first Fashion editorial, "Top Class," that involved a wonderful creative team; Melissa Collazo (MUA), Maggie Sales (Hair), and the male models; Cliford Ortman & Dylan Thai.

Produced by videographer Stormy Smith.