LCBO iPhone App
Designed the iPhone app for LCBO
Turn your iPhone into the ultimate responsible party-hosting tool with the Deflate the Elephant "Speak Up!" app. Want to remind a guest who's been drinking that they shouldn't be driving? It'll do that. Want to offer a variety of delicious non-alcoholic beverages at your next party other than pop and juice? It'll do that too.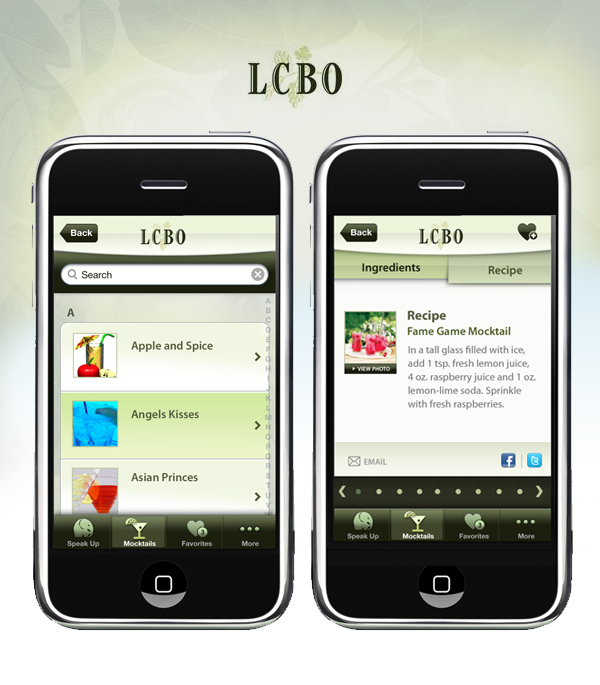 Metro and Toronto Star helped with
the launch in their papers.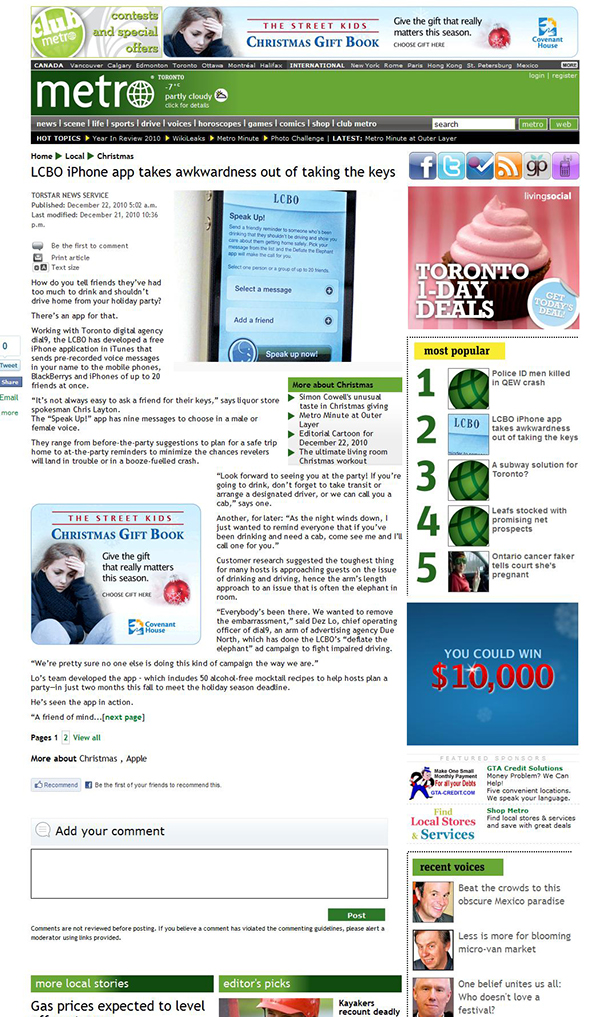 Deflate the Elephant Website Home page updates
Designed a flash Gallery for all the mocktails
Offers drink photos, videos and ability to print the recipes. 
Various Social media pledge