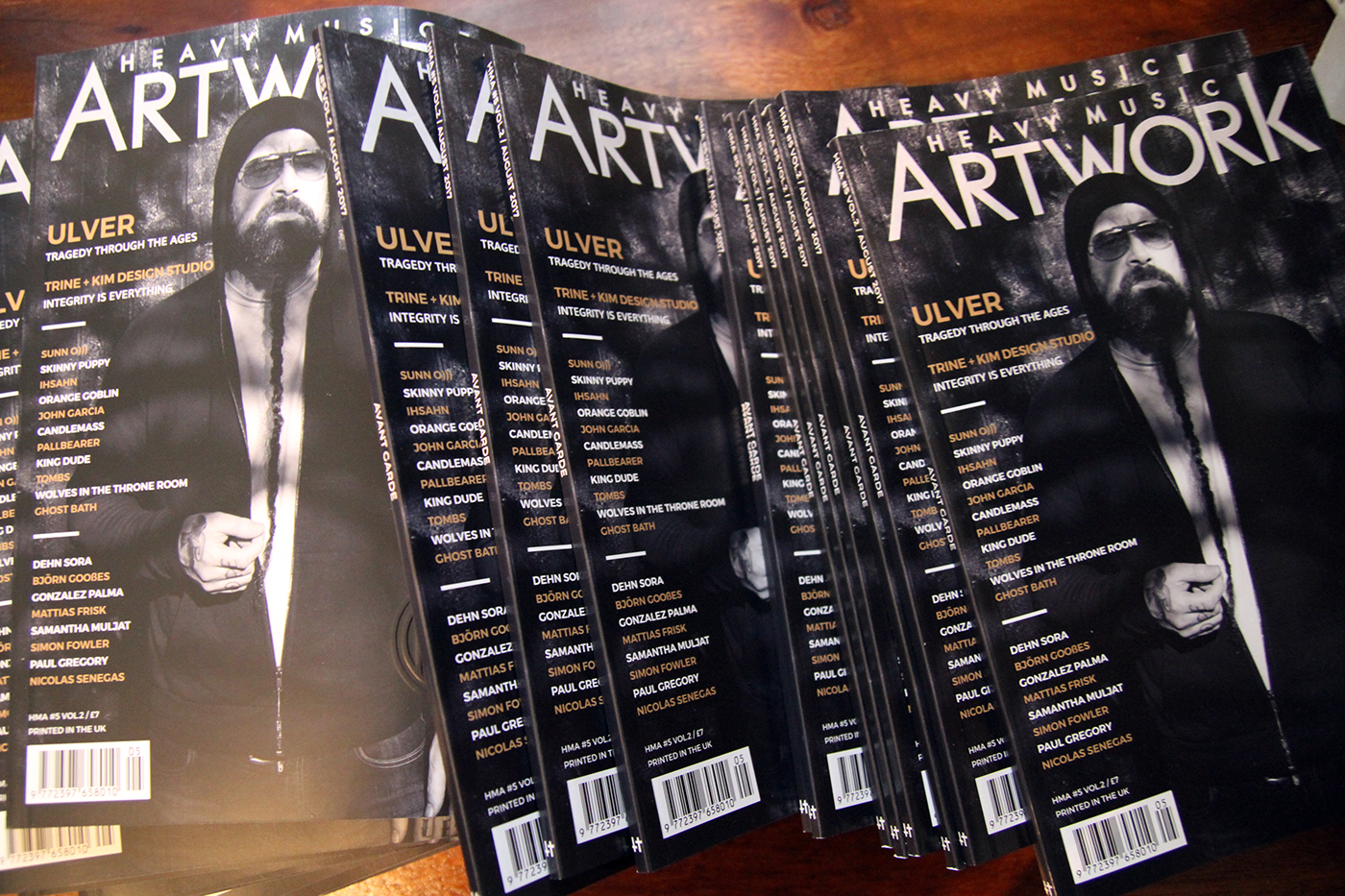 Heavy Music Artwork launches world's first and only metal and rock art magazine - Issue 5 pre-sell: Avant-Garde
Featuring: Ulver, Sun O))), Skinny Puppy, Wolves In The Throne Room, Tombs, Ghost Bath, Candlemass, Pallbearer, Ihsahn, King Dude, John Garcia, Paul Gregory, Mattias Frisk, Simon Fowler, Samantha Muljat, Trine + Kim Design Studio, Dehn Sora, Fredrik Melby, London Desertfest and more to be announced.

Heavy Music Artwork fourth installation. Avant-Garde [uh-vahnt-gahrd, uh-vant-, av-ahnt-, ah-vahnt-; French a-vahn-gard].
The advance group in any field, especially in the visual, literary, or musical arts, whose works are characterized chiefly by unorthodox and experimental methods.

Available and on record in the following UK and Republic of Ireland libraries