LONG MEADOW RANCH commissioned
me to create posters for their Wine Club Members.
They shipped the posters every few months in tubes as
a gift to their
supportive members. Wine + Art!
Here are the finished pieces followed by
sketches, roughs and research.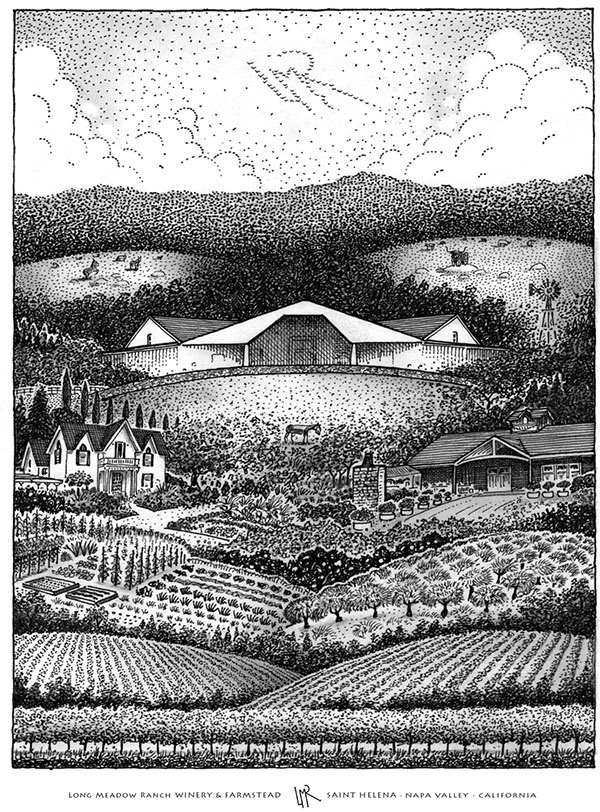 Each of the 400 prints were signed before delivering to Long Meadow Ranch.
NOTE CARDS with ENVELOPES!!
and an awesome year 2014 selling
art design photography and