I was asked to create an image for the cover of Zeeland Magazine. Zeeland is a magazine from the Delta Company, one of the leading energy companies in the Netherlands. The briefing was short and simple: shoot a dressed guy with swim glasses at the sea, while he is soaking wet! The image refers to an article in this magazine, about young professionals starting there own businesses. The cover image should illustrate this concept; I'm young, positive and ready to make the dive in to the new world. Or as we say in the Netherlands:
'Een duik in het diepe nemen'.
In March it was extremely cold in the Netherlands, we were planning to take the shot outside, but the model was a very nice guy :) so we decided take the picture in the studio. In photoshop we assembled the studio shot and landscape together.
Art-Director
: Miriam de Vos
Editor:
Mariska van der Hulst
Assistant:
Nathan Marcusse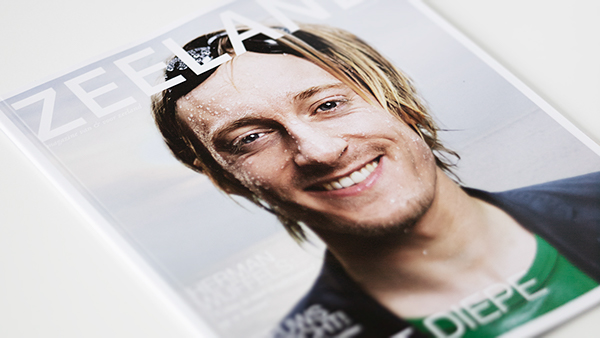 First we tested the water on Bianca, our bald assistant. After that we used our hairy assistant called Nathan to see how the water will react in combination with hair and skin. After the testing we shot the real model.