Decided to show the main stages of design process. It's more technical performance than conceptual. Anatomy of the font and eclectic aesthetic.
The concept of the poster and alternatives based on lettering for competition and exhibition OFFF 2013 festival
I start with a blank pages, white and full of opportunities. Ideas are moving the pencil on the paper.
Based on an analysis of trends, design cultures of Spain or Russia and different aesthetics choose examples for the further development of the concept. Making some sketches for type.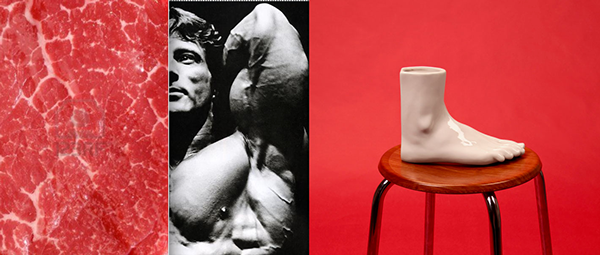 Developing letter shapes and methods of digital lettering. 15-20 modifications.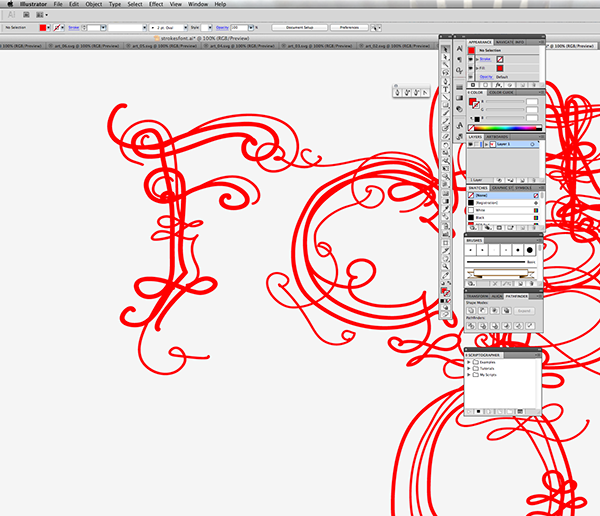 Consistently create the desired set of glyphs for the font.
Not satisfied with the result. I continue to look for the right impression and develop an alternative.
Grids and layout development. I need to find the necessary proportions. Developing a composition of elements and compare basic sizes
Part of the initial visual reseach, photos of a butcher's shop in Serbia
As I said before, simple is the key word in this project case. Look at the mesh and textures, nothing special here
Modeling the shape of the letters. Based on previous sketches and clay forms. At the same time watching TV series
Tried to use alternative methods for visualizing. Processing. http://www.processing.org
Alternative sketch. Lack of skills in the processing
But render A3 in 10-15 seconds. I continue to experiment with different techniques.
With a little creative thinking and some lower level manipulation of pixels in the processing.
Great that you can continue to work in the cafe. Without losing the pace of creative inspiration and work.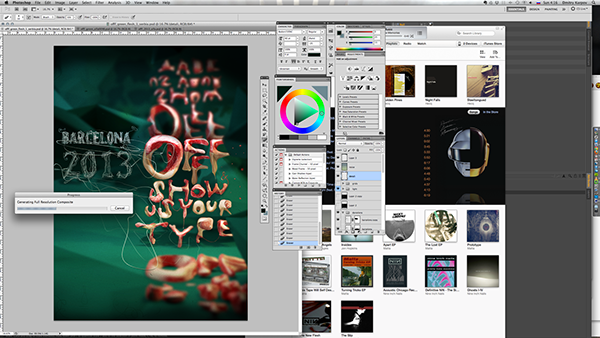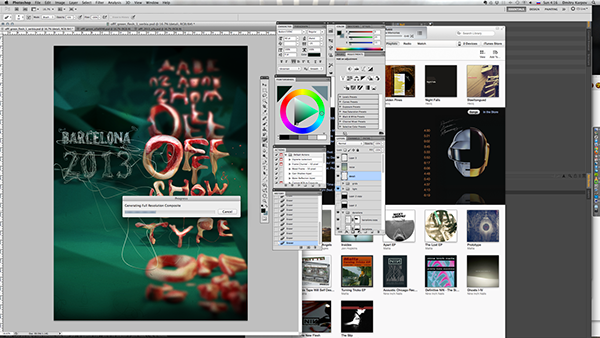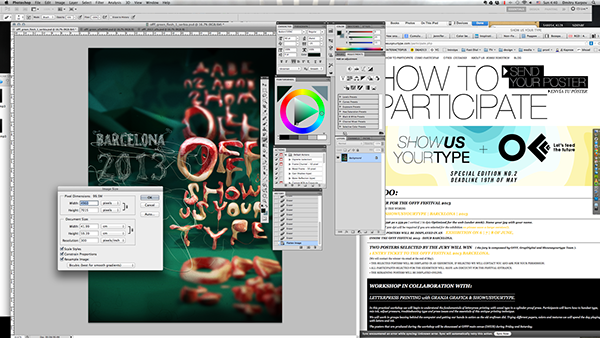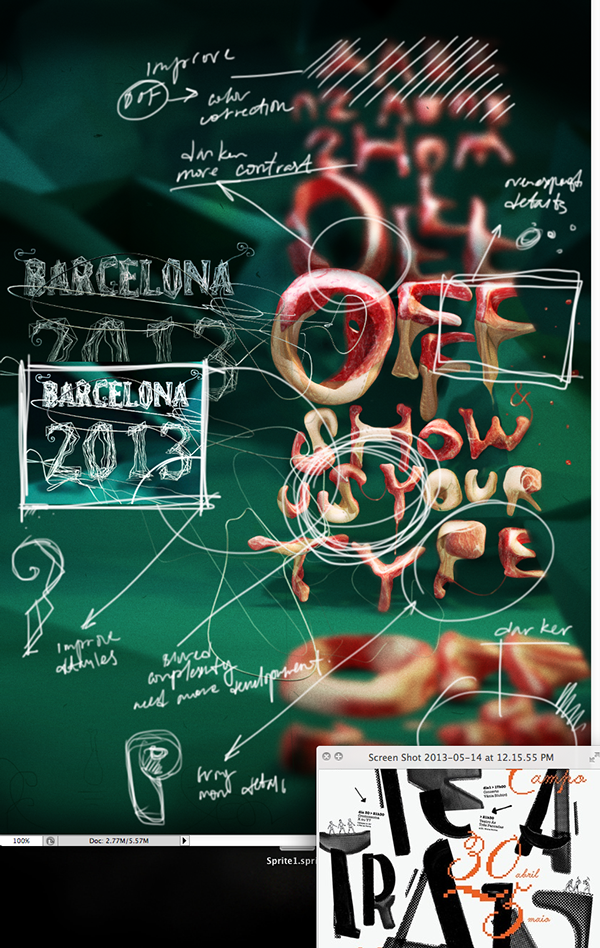 Final adjustments and analysis of parts and the overall impression
Wow! You watched all that I wanted to show