These are covers I did for a new collection that will be launched later in 2013 by Black Library 

It's been over fifteen years since the first Black Library novel, First and Only, was published and in that time the brand has grown exponentially. 
Since then Black Library has released eight New York Times bestsellers and won multiple accolades, including a Scribe and all three categories of the David Gemmell fantasy awards.
To celebrate this success and honour those titles that started many of their most popular series, a brand new range – Black Library Classics – will be released in October 2013. 
This new range will see some of Black Library's best loved novels re-presented in a unique, premium format with an introduction from the author and stunning new black and white cover illustrations.

I've included process shots from first draft to final.
 
Trollslayer by William King
First and Only by Dan Abnett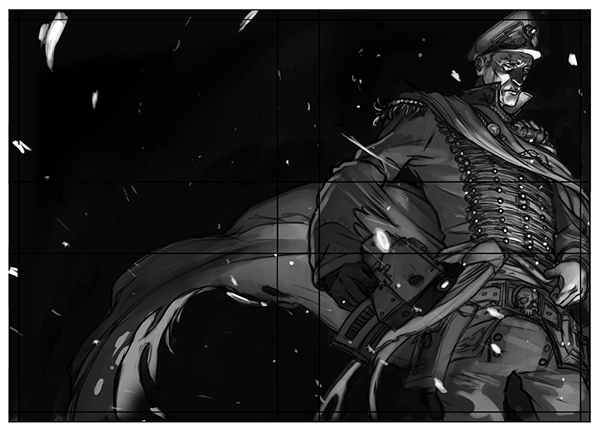 Nightbringer by Graham McNeill