Below is a rough documentation of a large wall recently painted in Oakland, CA which took roughly 3 days of labor to produce. Big thanks to Mike at Lequivive for making it all possible. And thank you to Rachel for all of the hospitality and documentation. It is always such a humbling experience to meet people who genuinely care about this artform.
---
Title: "The Lenchak Dynamic"
---
Bum a ride to Home Depot, buy half of the bargain paint in the "oops" section,  and throw up a rough outline with a roller and extension pole while standing on a wobbly ladder. 
photo: @californiafr8heaven
Fill in the outline with house paint and begin working on the details with spraypaint.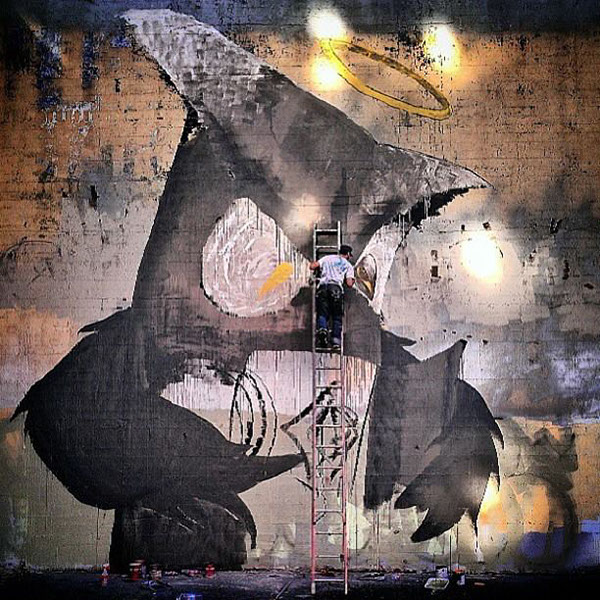 Translate the phrase "Nothing is good enough for me" into Spanish and draft out the text outline with chalk while hoping it doesn't rain.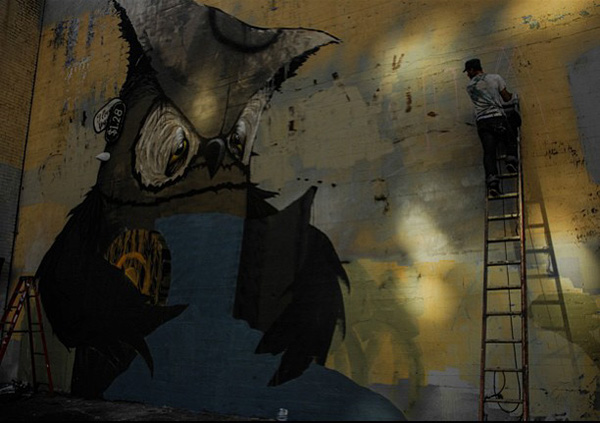 Jump back to the character and knock out all the detail work in the foreground with spraypaint. 
Mark territory in the corner and walk away.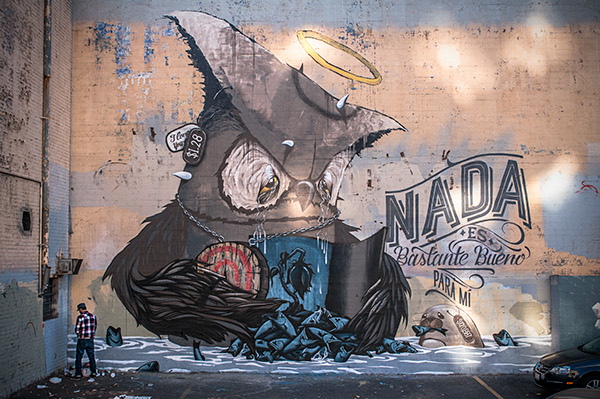 UNPROFESSIONAL, UNRELIABLE, UNFRIENDLY