Harrison Communications Inc. is a wholly owned subsidiary of McCann Worldgroup Philippines. Harrison is focused on innovation or developing creative communications that make lives of Filipinos better. Harrison has expertise in traditional advertising disciplines as well as non traditional design and visual communications.
Harrison commissioned Plus63 to redesign their identity based on the new direction they wanted to take. We presented 3 ideas and then moved from there. Their favorite was the "wayfinding" idea. Wayfinding is what ad agencies do for their clients. They make sure they're going to the right direction with their brand.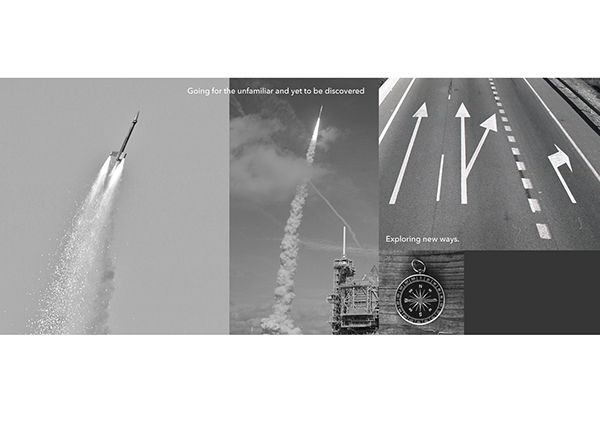 Fearless and never going to play it safe, Harrison will lead the way in creating exciting and innovative possibilities that engage people. 
Harrison embraces the thrill of exploring new territories of experience.