Our Darker Purpose is a top-down, rogue-like action RPG that combines the ingenuity of genre-defining classics with the expansiveness and accessibility of modern day action adventure games. To find out more about the game or maybe show your support, please take a look at the
Kick
Starter
project page.
My task was to illustrate and animate the title screen for the game. This included designing the building of the orphanage and the environment around it, as well as the logo.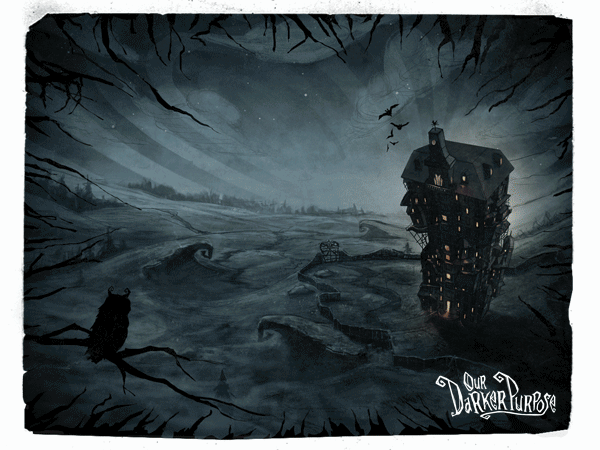 Animation loop for the title screen
Though in small resolution it is hard to spot, the loop includes several moving items, such as 
bird flocks, bats, mist, curly wind gusts, flying particles, lights turning on/off, shadows at the door, owl/branch movement, weathervane and more.
(not part of the final game)
If you would like to find out more about the game or the release date check out
the official site
.